Posted on
LIVE AUCTION!
Alix Kendall from Fox9 and Dan Masloski from Fladeboe Auctions will again lead us in a lively and fun auction! Be there on April 21st and get ready to bid on these great items!
WALL OF WONDERFUL WINES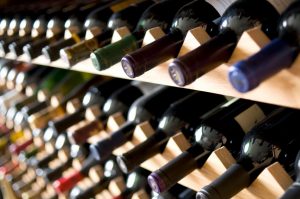 Give Us Wings supporters have come together to donate this collection of more than 30 unique and delicious wines. You will be well-stocked for any occasion!
Donor: Give Us Wings Staff, Board and Steering Committee
STAY AT NORTHERN WISCONSIN LAKE HOME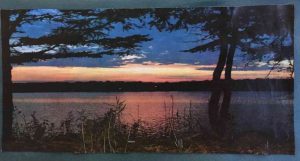 Spend a week in rustic luxury at a 4-bedroom, 2-bathroom home with central air on Red Cedar Lake in Birchwood, Wisconsin. (About 2 1/2 hour drive from the Twin Cities). Includes access to a hot tub built into a large deck with sunset views, a new 22′ pontoon boat with 90 horse power motor and a full tank of gas- capable of splashing kids around the lake on the towable tube, outdoor fire pit and grill, wi-fi, and satellite TV. With the exception of August 1-15, 2018, this lovely home is available most weeks all summer and fall of 2o18, including Memorial Day and July 4th!
Donors: Becky Garthofner and Jerry Woelfel
DINING TOUR OF THE TWIN CITIES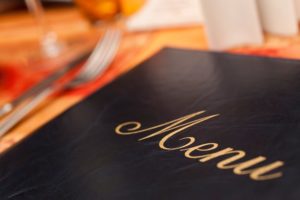 Give Us Wings Board members and staff donated gift certificates 12 restaurants representing all types of food and dining experiences—you could use one each month for the whole year! Take this culinary journey through Minneapolis and Saint Paul and surrounding communities.
Big Bowl,  Pittsburgh Blue, Alma, Joan's in the Park, Spoon & Stable, Porterhouse, Stella's Fish Cafe, The Commodore Bar & Restaurant, McCormick & Schmick's, Red Sauce Rebellion, Book Club, Jax
Donors: Give Us Wings Board of Directors and Staff
WESTIN MINNEAPOLIS STAYCATION PACKAGE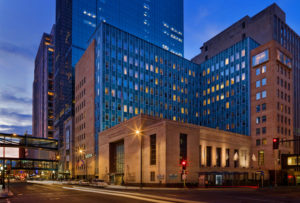 This is your chance to get away without going very far at all!
You'll get 2 nights at the Westin Minneapolis and in the morning enjoy the breakfast buffet downstairs at B.A.N.K.  Head out one night for a fun fondue dinner using your Melting Pot gift card—just a short from the Westin. The next night, use your Uber gift card and head to Uptown to enjoy a great dinner at The Hasty Tasty, and then walk across the street to take in play at The Jungle Theater (2 tickets).  You could make a whole weekend out of it, or you could spread this out over the course of two weekends.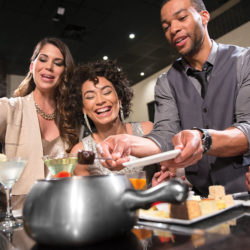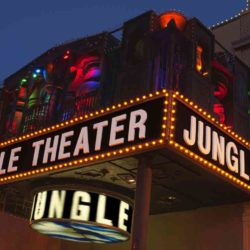 Note: Hotel stay is good for a Thursday, Friday, Saturday or Sunday night at Westin Minneapolis only.
Donors: Westin Minneapolis, The Melting Pot, The Jungle Theater, Betsy Davies, Therese Anderson
THROW OUT THE FIRST PITCH AT A MN TWINS GAME

Why should the celebrities have all the fun? It's your turn to stand on the pitcher's mound at Target Field and throw out the ceremonial FIRST PITCH! Twins staff will even take photos and video of you and then send you a link.
This awesome opportunity also includes 4 tickets to the game– and these are great seats! You'll be in the Home Plate Box sections (somewhere in Sections 109 through 119). You'll also get an official Twins jersey once you get down to the staging area for the first pitch.
TUESDAY, MAY 15 @ 7:10PM    MINNESOTA TWINS  VS. ST. LOUIS CARDINALS
Donor: Minnesota Twins
BETSY'S BACKPACK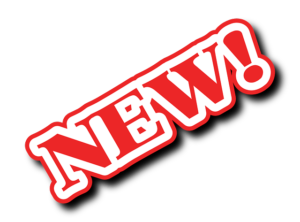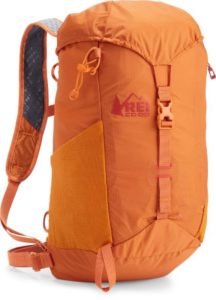 Take home a brand-new REI "Flash-22" backpack  plus all the surprises inside! Give Us Wings supporters have already put some great things in there including: gift cards to Jax Cafe and Hi-Lo Diner, a gift certificate for a huge Bowling Party at Park Tavern, Menchie's gift cards, and Woodhouse Day Spa package — the contents  are already valued at well over $600… and now it's your turn to add to it!
Throughout the early part of the evening Betsy Davies, Program Coordinator, will be wearing the backpack and you are encouraged to tuck an item inside!
So, remember–  bring a little something (a bit of cash, gift card, lottery ticket) and join in the fun! Who knows what surprises you'll find in there when you win!
Donor: Betsy & Craig Davies, local businesses, and many of you!
Posted in Blog, Uncategorized.