Posted on
We are so fortunate to have these three talented musicians perform for us at our Founders Event on Thursday, October 11, 2018.
Learn more about Batume on Drums, Tom Lewis on Bass, and Dale Alexander on Keyboard.
Batume
Born on the Southside of Chicago, Batume studied drums with Chicago's Regal Theatre house drummer Girod Walker and began to establish himself with Chicago's local rhythm and blues artist, Denise LaSalle. Batume also played with the Operation Push Youth Band from 1973 to 1975 in addition to playing with local jazz musicians touring the Midwest college circuit. Prior to moving to New York in 1982 Batume played with Chicago legends George Freeman and Von Freeman. Once arriving in New York, Batume settled into the jazz scene playing with McCoy Tyner, Jaco Pastorius, Sonnie Rawlins, Delmar Brown and many others
Batume moved to Minneapolis, Minnesota in 1997 and began playing with local musicians. In November 2004, Batume released his first CD which he wrote as well as produced. In 2007 Batume was asked to conduct the musical production The Wiz for the Bloomington School District and continues to mentor students within the Apple Valley and Bloomington School Districts.
Tom Lewis
Tom Lewis is a freelance jazz bassist, based in Minneapolis Minnesota. He works regularly with a variety jazz artists visiting the Twin Cities area. These include international jazz veterans, Eddie Higgins, Benny Golson, Slide Hampton, Lew Tabackin, & Mose Allison, as well as younger New York talent David Hazeltine, Eric Alexander & Jim Rotundi. In the Twin Cities he is active member of the jazz scene, in high demand as a performer, clinician and session player. As an educator/clinician, he has worked with young jazz musicians in over 400 clinics & concerts throughout the Midwest (United States). In the studio, he has appeared on over 65 recordings featuring a wide diversity of artists. Recent jazz recordings include: "The Out to Lunch Quintet – Live at the Artist's Quarter", "Phil Hey Quartet – Subduction", Eddie Higgins Trio – Live at the Dakota", "Carol Martin – Pieces of Dreams" and "Joel Shapira – Open Lines
Dale Alexander
Growing up in Minneapolis, Dale's first band was a trio with Prince and Andre Cymone. He recorded with Prince on the 94 East Street CD project right before Prince signed his solo contract. Subsequently Dale was touring with Prince on the Sign 'O the Times World tour as the drummer for Madhouse (the opening act for the tour) ​
Studying with prominent musicians such as Marvin Dahlgren and Dr. Reginald Buckner of the University School of Music served to enhance Dale's unlimited natural musical talent.  He was recognized by the University of Wisconsin with a National Jazz Education Award for his outstanding individual performance as a percussionist.  By the time he graduated from high school, he had already performed with the nationally known soul group, the Temptations.
In the ensuing years, Dale has appeared with virtually every well-known jazz artist in the States.  After conquering the drums, he turned his sights toward the piano studying with Manfredo Fest.
​In the early 90s, he was Musical Director for Andiamo's, a world class jazz club in Aspen and stayed there until he moved to the Los Angeles area.
Dale has performed and recorded with many musical legends like George Benson – Everett Harp – Larry Graham –  Harry 'Sweets' Edison – Frank Morgan – Billy Eckstine – John Heard Herb Ellis – Phil Upchurch – Eric Burdon (War)- Buddy Miles (Jimmy Hendrix) – Edgar Winter  Jimmy Smith – Diane Reeves – Barbara Morrison – Glen Frey – Jimmy Buffet – Billy Taylor – The Temptations – Sheila E – Prince  – Andre Cymone – Slash (Guns & Roses) – Jimmy Jam – Terri Lewis – Glen Frey (Eagles) – Robbie Kreiger (The Doors) – Marilyn Manson – John Denver – Motown recording legend Wa Wah Watson.
Dale has moved back to Minneapolis where he is still active in the music community.
To learn more about our Founders Event on October 11, 2018 in Saint Paul and to RSVP (by October 7th) please visit the Founders Event Page.
Many thanks to these musicians for their generosity and to Eide Bailly for being our Music Sponsor for the third year in a row!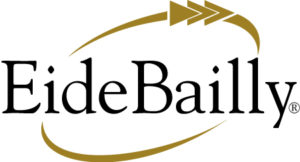 Posted in Uncategorized.