Posted on
Dear Friend of Give Us Wings,
Do you remember what you were doing 20 years ago?
In 1999, Give Us Wings was just getting started! We were a small, completely volunteer-run organization working to help people in Kenya and Uganda. We began by providing packets of seeds and hoes to groups of women so they could grow food for their malnourished children. We helped elderly people repair their thatched roofs so they didn't have to lie awake at night as the rain dripped on them. We provided economic support for local families who accepted orphans into their homes. We held health camps in rural communities for thousands of people to receive desperately needed medical treatment. We offered leadership training, conflict resolution and gender equity training so the people could learn how to combine their efforts and develop a path to escape crushing poverty. And we listened.
We brought back the stories of the people we met in Africa and shared their hopes for a better future. You opened your heart, listened and learned from the people. You felt deep compassion and you responded generously. You, and others like you, have supported Give Us Wings for all or part of those 20 years.
In those early days, we learned that a trusting relationship is essential to create lasting change. Today, we continue to forge relationships and build trust, and through that process we come to know the individuals who are touched every day by your generosity.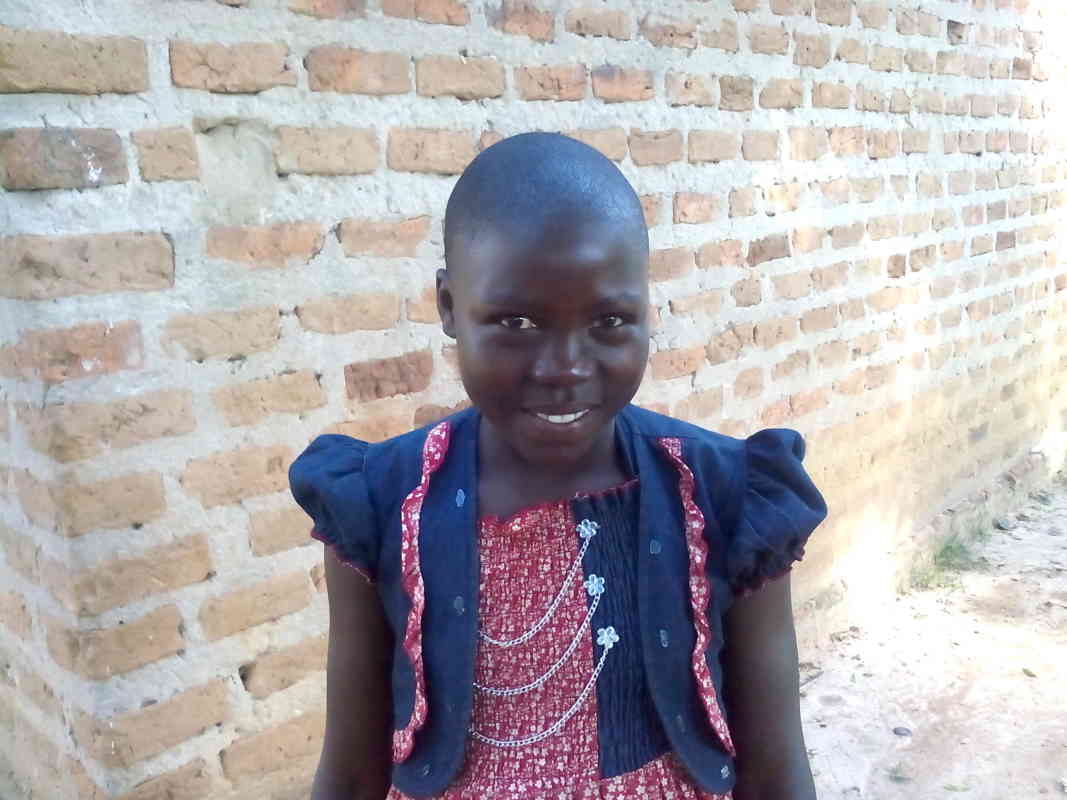 Your generous gifts are changing the lives of children like Mary Gloria whose family participates in our Family to Family program. For years, Mary Gloria's parents struggled to pay the school fees for their many children. Now, as part of our Family to Family program, Mary Gloria attends a very good boarding school, takes part in our Children's Forums where she learns about her rights and responsibilities, and is a confident leader in her school. At home, she helps teach and inspire her siblings. She is on a path toward a bright and healthy future.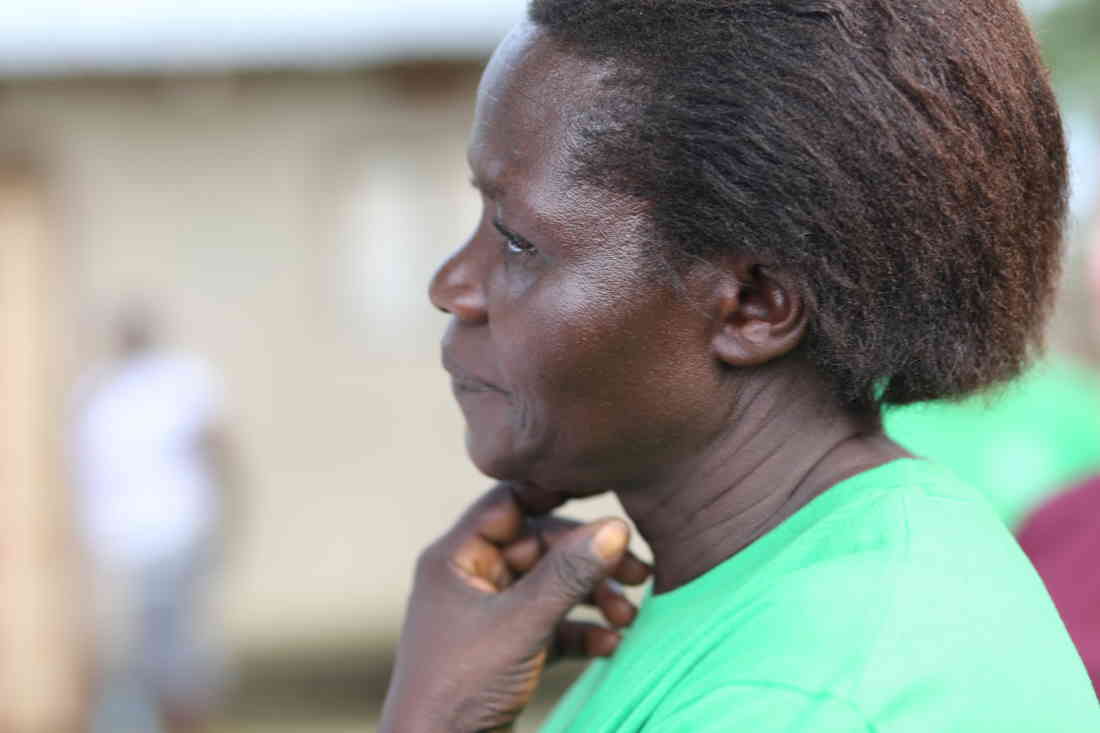 Your support made it possible for us to partner with women like Mary Frances. When we met her she was illiterate, a widow with six children, with no source of income. Give Us Wings provided training in literacy, entrepreneurship and leadership. Her confidence grew and her family's living conditions improved. With Give Us Wings' assistance her oldest son, Conrad, completed college and now pays for his younger siblings to attend school. Today, Mary Frances is the Chairperson of the cooperative formed by Give Us Wings groups to increase their incomes.
"I am an empowered woman. My children are getting educated, I have a
gainful business, and community members love, respect, and believe in me.

Thank you Give Us Wings!"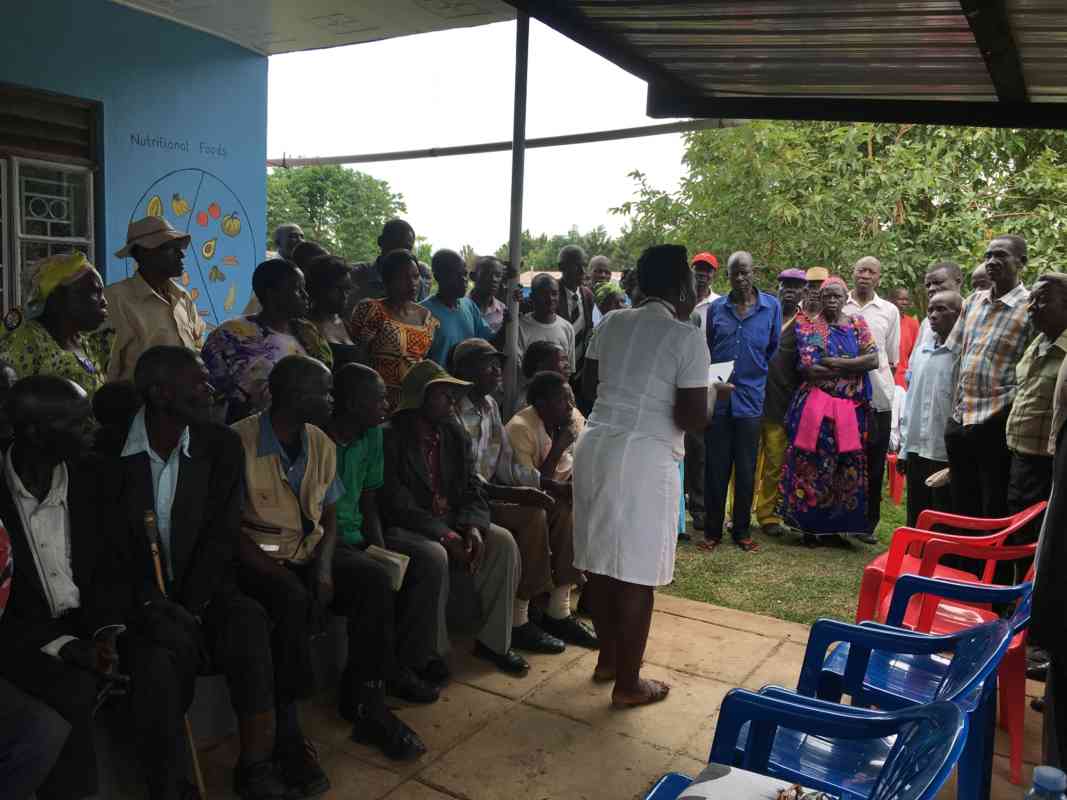 Thanks to you, we have built a thriving health clinic that served over 14,000 people last year! Clinic staff immunize and de-worm thousands of kids each year. Hundreds of pregnant moms receive pre- and post-natal care so more healthy babies are being born. People suffering from malaria, respiratory infections, injuries from car accidents and many other conditions can receive care at Give Us Wings' highly respected clinic. Construction of clinic staff housing will soon be complete. Earlier this year we started construction on an inpatient ward that will enable clinic staff to provide care for more patients 24/7!
The work that we started together 20 years ago continues. With the hard work of our partners in Uganda, the dedication of Give Us Wings staff and your generous support we will bring our life changing programs to thousands more! Your support has a lasting impact on people's lives.
As you consider your end of year donations, please remember how your support of Give Us Wings has improved the lives of thousands of people over the past 20 years.
Please help us continue our programs and make your donation today.
YOUR DONATION WILL BRING HEALTH, HAPPINESS AND HOPE TO THOUSANDS OF PEOPLE!
With gratitude and warmest wishes for a joy-filled holiday season,
Therese Dosch Anderson
Executive Director
P.S. We have a matching gift offer! For every dollar donated for this year-end campaign, a matching donation will be made up to $10,000! Donate today and double your impact!
P.P.S. Please consider donating appreciated stock to Give Us Wings. It will produce savings for you because you won't pay capital gains tax on the appreciated portion of the stock and Give Us Wings will receive the full value of the stock you donate. Also, please consult with your tax advisor to see if you can donate part of your Required Minimum Distribution from your traditional or Roth IRA directly to Give Us Wings and reduce your tax obligation.
---
Here are some of the services your donations made possible in 2018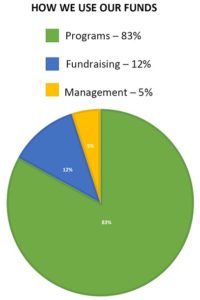 ---
BOARD OF DIRECTORS
Chair
David Thompson
Treasurer
Janet Johanson
Co-Secretary
Jennifer Kinkead
Cassidy Meeks
Board Members
Jeremy Bikah
Anjie Flowers
Sam Mani
Cassidy Meeks
Anita Namanya
Bill Norman
Amy Winkel
FOUNDERS
Mary Steiner
Shawn Whelan
STAFF
Executive Director
Therese Dosch Anderson
Program Coordinator
Betsy Davies
Africa Program Director
Sarah Muzaki
Posted in Blog, Uncategorized.