Posted on
Hop on your bike and ride with us in the Saint Paul Classic Bike Tour on September 8! Be an active participant in this family-friendly, outdoorsy, heart-pumping, fun and healthy annual Give Us Wings fundraiser.
In honor of our 5th year participating in this great ride, we'd like to have 60 riders to be part of our team!  Choose either 15 or 33 miles … or you could do both. It's NOT a race. It's a fun, mostly-traffic-free, snack-filled, supported bike ride around beautiful Saint Paul.

Here's how it works!
STEP 1) REGISTER BY SEPT. 5TH!
You have to register with the Saint Paul Classic Bike Tour and pay their registration fee and sign their waivers.
GREAT NEWS!
The Classic is extending the Early Bird price for Give Us Wings this year!  Be sure to use this link.
STEP 2) SIGN UP WITH GIVE US WINGS!
Fill out this short form so that we know you're riding on Team Give Us Wings.
STEP 3) FUNDRAISE!  $150 or more.
That's right! Sunday, September 8 will not only be a fun day of biking, it's one of our fundraisers!
We ask that each rider raise at least $150 for Give Us Wings. If we can get 60 riders to raise $150 each, we'll meet our $9,000 goal!
 Help us raise $9,000! 
IF SOMEONE WANTS TO DONATE USING THEIR CREDIT CARD:
Simply copy this link:  https://www.givemn.org/story/8c8e1g  and paste it into an email. You can also share on Facebook or Twitter. This is a direct link to Give Us Wings' fundraising page. Your supporter will be able to indicate that they're making a donation in your honor.
OR, you could set up your own online fundraising page for Give Us Wings.  Click here for step by step instructions for setting up your own page.
IF YOUR DONOR WANTS TO WRITE A CHECK:
Use this Pledge Form . You'll need to download it and print it out.
Look the Part!
Do you love our Give Us Wings bike jerseys? You can buy one! 

Order now

!  USE PASSWORD: GUW19 (deadline 8/9/19)  $60.00

2018 was our first year with these jerseys and they got rave reviews! Designed and created for us by Podiumwear in Saint Paul.

Great fit. (Not skin tight!) Men's and Women's. Many sizes. Italian fabric. 3/4″ zip. Back pockets.  $60 each

Want one of your own? ORDER YOURS TODAY! password: GUW19

ORDER Deadline: August 9—  All jerseys ordered between now and then will go into production at that time. They'll be ready on August 27th and we'll deliver it to you so that you can have it in time to wear on Sept. 8.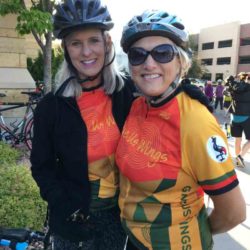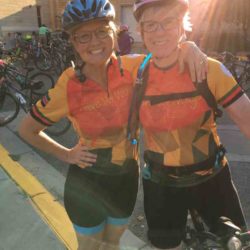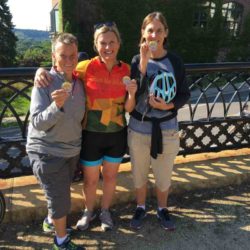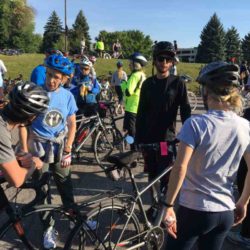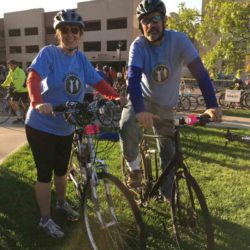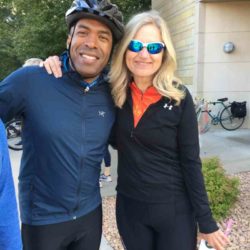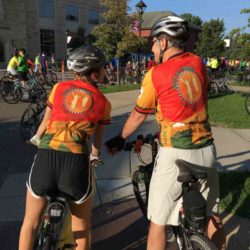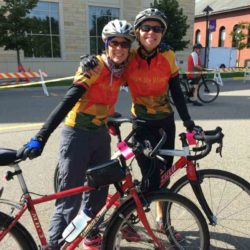 Posted in Events.