Dear Friend,
Wow! What a year for Give Us Wings. 2019 marked 20 years of rebuilding villages and restoring hope in Uganda and Kenya. We reached this milestone with the help of generous donors like you and the determined work of our partners in Africa.
Thank you for believing in Give Us Wings and the effectiveness of our model of community-led change. Your generosity enables us to support and partner with people living in extreme poverty as they transform their lives and their communities through greater access to quality health care, education and economic opportunities.
Over the years, donors like you made it possible for Give Us Wings to construct and operate one of the best health clinics in eastern Uganda! At St. John's Kayoro Health Center and at health camps in isolated communities, Give Us Wings provides medical services such as immunizations, family planning, diabetes screening, HIV/AIDS testing, deworming, and malaria testing among many others. And with the addition of on-site staff housing and our inpatient ward, people are able to receive overnight medical care.
In a country that has among the highest maternal and infant mortality rates in the world, St. John's Kayoro Health Center provides high quality maternal and infant care. In 2019, 639 women received regular pre-natal care and since the start of 24-hour operations in July, 30 babies have been safely delivered in our well-staffed and equipped maternity ward.
Your support also makes it possible for us to offer economic development programs which provide a variety of trainings with the ultimate goal of improving the socio-economic status of families, particularly of women and youth.
Our Family to Family Program makes it possible for one child from a Ugandan family to be enrolled in a supportive, private boarding school. The families attend workshops on parenting, business, health and nutrition and receive health care at the clinic.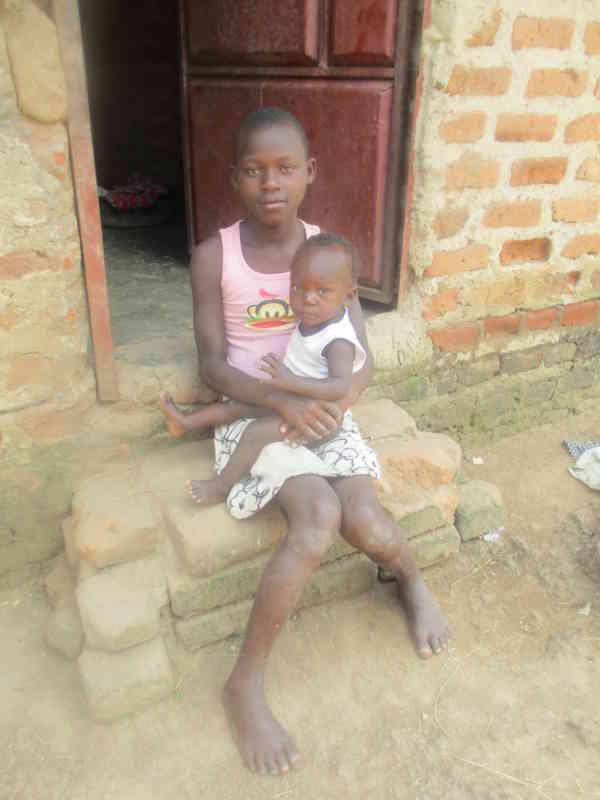 As 10-year old Akware Lydia recently wrote to her sponsor family:
I am very grateful for what you have done for me. Through your support I have been able to learn in a school which my family never expected me to be in. Because of your support I believe my family will be a happy family in the future.
Please donate to Give Us Wings today so we may continue our life-changing programs that help girls like Akware Lydia and her family to transform their lives.
This is a particularly beneficial time to donate because one of our Board members will match every donation made for this year-end campaign up to $5,000!
Thank you. Your donation will bring health, happiness and hope to thousands of people in Africa.
With gratitude and warm wishes for a joy-filled holiday season,
Therese Dosch Anderson
Executive Director
P.S. Please take a few minutes to read our 2018 Donor Impact Report. It includes stories of the successes of just a few of the thousands of people your generosity has touched.