Michael has had neurological damage since birth.  He cannot speak, and instead screams and screeches in an effort to be heard and understood. He has difficulty going to the bathroom. Until recently, he spent much of his early childhood living in one of Africa's worst slums imaginable—the Bison Slums in Tororo, Uganda. Sometimes Michael would wander off while his mother had to leave during the day.  Sometimes he'd wander off at night. He'd get lost. The neighbors ridiculed him. Scared and ignorant, they became cruel and threw rocks at him, sent dogs after him, hit him, threw trash on him, spit on him and rubbed feces on him. He was truly only safe in his own home.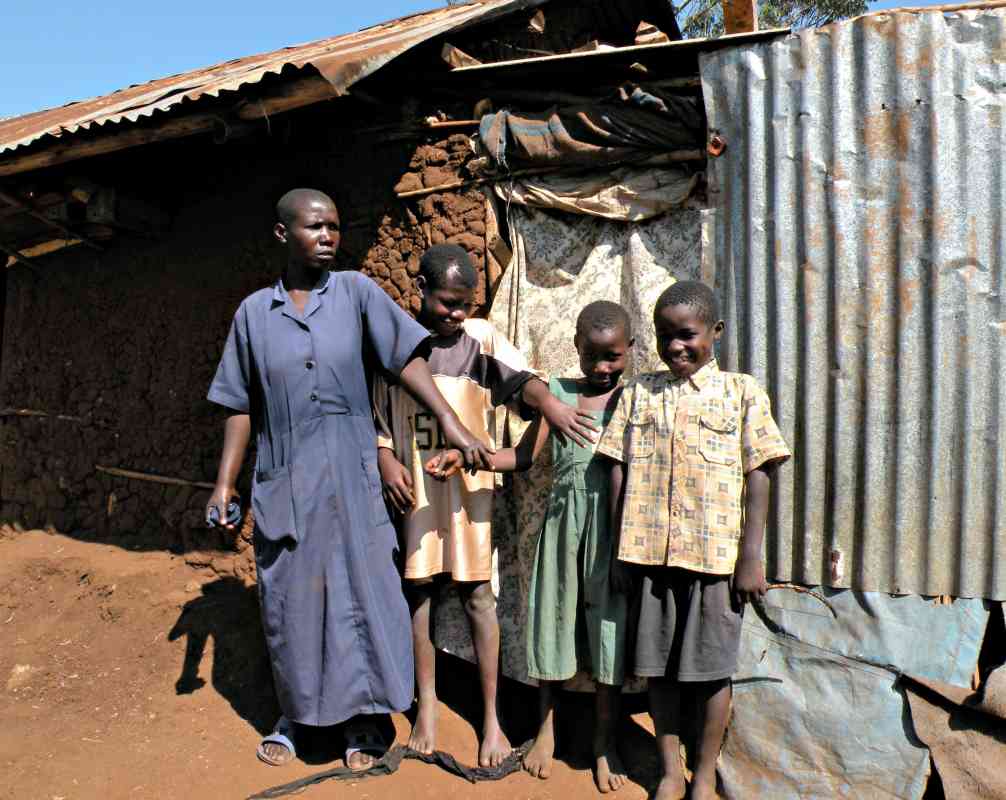 His mother, a member of the Mari Abled Group, did the only thing she knew to do to keep him safe; she found a long rope and tied one end around Michael's ankle and the other end to the door frame of the small crumbling mud structure they called home. There he would lay, curled up on a torn mat, at night and at times during the day when his mother searched for work to make some money to feed her family. Imagine her heartache of having that horrific choice truly be her only choice. Imagine their courage, just to get through each day.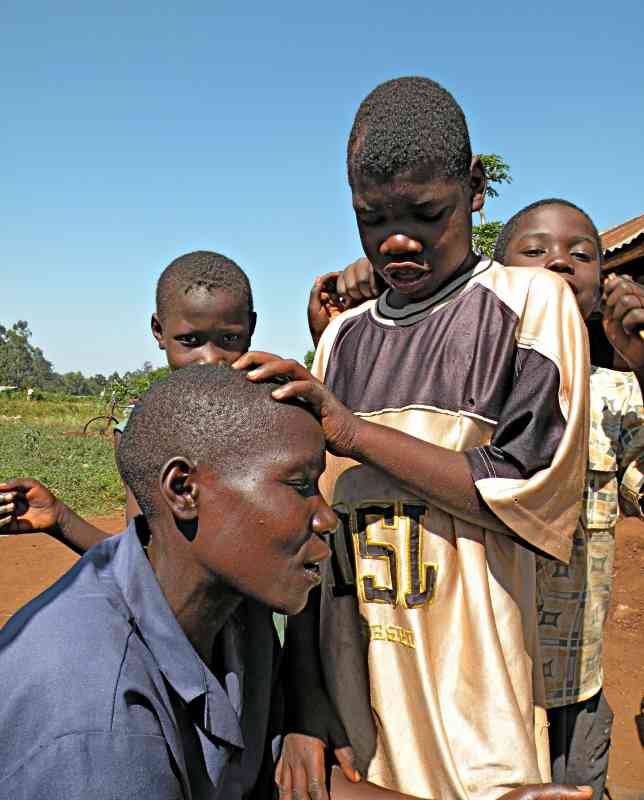 A Give Us Wings volunteer visited Michael and his mother a few years ago. Here is how she described her visit:
I turned to look and there was a boy who was trying to get out of a falling down, old shack. He was in a dirty football jersey, had food all over his face and hands, was waving his arms around trying to get someone's attention and to my horror his ankle was tied by a rope to the door frame. He was like a dog in a cage…on a leash…with a plate of some mushed up food in the corner.
I looked back to the shy, quiet woman I had been talking to just in time to see her smile and slowly rise from her chair. She walked over to the boy and they embraced.  She lovingly wiped his face and hands, and he continued to screech in glee.  She untied his ankle and brought him over to where we were sitting under the tree.  She sat down and he stood next to her. He was so sweet and loving.  He had one of his hands on her head, and every so often would rub her cheeks, and she would smile at him.
Today, Michael and his mother and her other children are living in the safety and beauty of their new home—in the collection of homes built specifically for the members of the Mari Abled Group, with funds raised by generous donors to Give Us Wings. Safe and well cared for in the Mari Village, Michael is thriving! He vocalizes in a calmer and happier way now—no longer screaming and yelling.  He is surrounded daily by the loving and courageous members of the Mari community, each of whom understand the challenges of living with a disability. They love one another, work together, are starting businesses with Give Us Wings loans and grants, and they support one another. Michael safely and happily walks outside his front door to be greeted by a community that watches out for him and cares for him.