Ochieng Samuel, a 63-year-old man from Kayoro, Uganda, arrived at the St. John's Kayoro Health Center II (SJKHCII) in great pain—unable to walk or sit. He had large and deep wounds on his buttocks that were turning septic. He had become bedridden, bringing enormous despair to him, his family, and friends.
Mr. Ochieng explained to the medical staff at SJKHCII that he had been working as a storekeeper in a reputable school in Kampala, when he was granted sick leave so that he could seek malaria treatment. He explained that after visiting a clinic in Kampala, he was put on a six-day malaria treatment plan that involved daily administration of injections on his buttock area. While this treatment plan was working very well for him in dealing with malaria, little did he know that he was developing abscess due to the injections. His abscess later developed into a wound that kept increasing in diameter and depth.
Because no form of treatment administered to him was working, many of his friends solicited money to hire an ambulance to transport him back from Kampala to his village of Kayoro, so that he could die near his family. As his family's sole breadwinner, Mr. Ochieng was depressed as his condition was deteriorating. According to his family members they attributed the cause of his 'strange' illness to witchcraft. Though to no avail, he visited herbalists and witchdoctors to seek for treatment as advised by his family. He felt 'The end of the road was near' and he bravely allowed SJKHCII to capture and share his story with the hope that other people suffering from the same condition would be helped through raising awareness.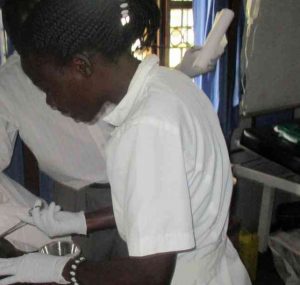 Immediately upon arriving at the clinic, clinic staff performed thorough laboratory tests and found that Mr. Ochieng had high sugar content in his blood. The nurses cleaned and dressed his wounds that had been heavily infected because of the many different herbs that were used on him by the witch doctors. Mr. Ochieng quickly began to see that the medication and treatment administered by the nurses at SJKHCII were working. This led him to come back to the clinic for dressing and blood sugar monitoring regularly for the next three months. By the end of December 2016, he had improved greatly, his wounds had completely healed, and his blood sugar levels had normalized.
To the amazement of his friends back in Kampala, Mr. Ochieng did not die from the perceived 'strange' condition. His healing has been seen by his family and friends as a miracle and as result, Mr. Ochieng was welcomed back for work by his colleagues as a store keeper.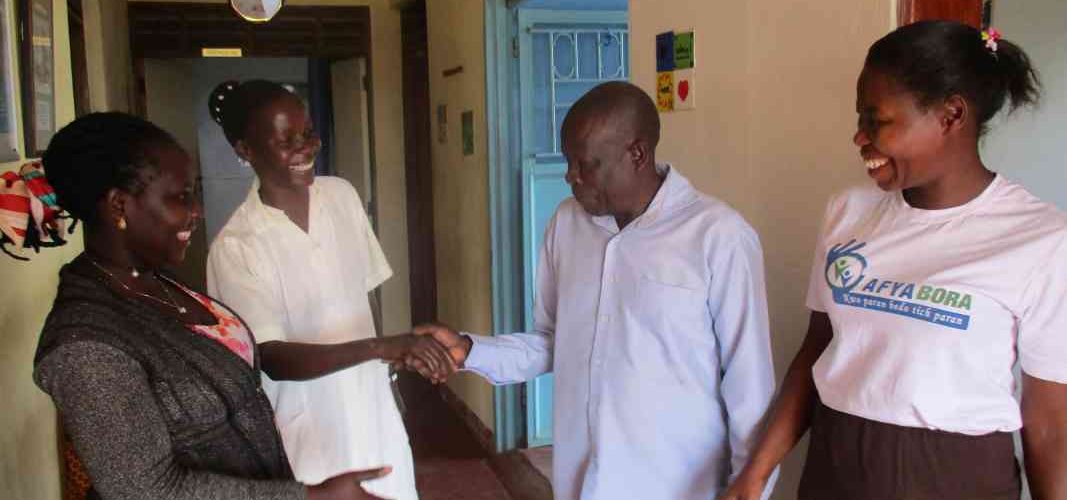 To show his appreciation for the care given to him during his sickness and for restoring his lost hope, Mr. Ochieng visited SJKHCII in January to say goodbye and give his heartfelt gratitude to the staff who stood by him when everyone shunned him. The clinic staff were ecstatic about his improved health and equally happy to receive news that he was now going back to work in Kampala.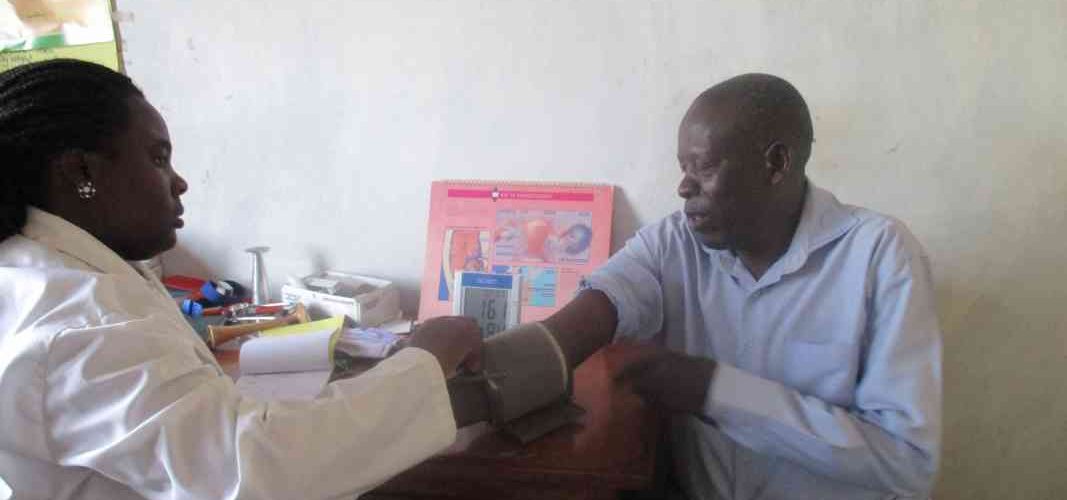 Before departing for work back in Kampala in January, Mr. Ochieng's sugar level was well within the normal levels, and his pulse and blood pressure were normal. If Mr. Ochieng had not had access to the quality care at SJKHCII where he learned about his diabetic condition, he would have most likely died from his diabetic wounds that were aggressively widening.
Mr. Ochieng is now able to walk and run. He has embraced good diet as a means to controlling his sugar levels and keeping healthy for his family and friends!