Gifts of Joy
Looking for a way to celebrate the special people in your life? Need a unique gift for a birthday, anniversary, or other occasion? Look no further than Give Us Wings' Gifts of Joy!
You can give gifts in three areas:
Gift of Education  

Your gift will help enhance our sponsored students' learning experience through holiday tutoring, field trips, and special school supplies.

Gift of Health  Your gift will help the St. John's Kayoro Health Center serve the community by paying for malaria medications, mobile clinic outreaches, basic medical supplies, and security.
Gift of Entrepreneurship  Your gift will help our partner co-ops receive the training they need to run businesses that are sustainable and profitable.
Choose your gift and donation level, and we'll send beautiful, personalized cards to your recipients letting them know about the life changing donations you have made in their names. It's a perfect way to send a little joy to them and to families in Uganda!
Special gift!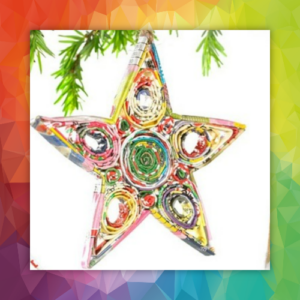 While supplies last, everyone who places a Gifts of Joy order will receive a paper star, hand made by the Mari Abled Group, to keep or give as a gift.
Showing all 12 results