Build Clinics and Community Outreach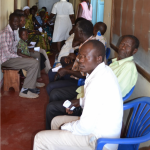 Give Us Wings built and operates two clinics. One in rural Kenya on the shores of Lake Victoria and the other in rural Uganda. For the first several years that Give Us Wings worked in these communities, we would hold health camps. People from the community and far beyond would wait in lines for hours to be seen by the medical professionals who had volunteered their services. Give Us Wings staff met with the members of community-based groups in the villages and discussed with them how best to improve the health of their communities. The group members agreed that they needed local clinics that would provide affordable, quality health care.
Provide Educational Opportunities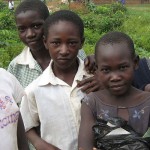 Give Us Wings constructed and are operating the Lake Victoria Young Women's Academy in Nyaoga, Kenya. The Academy is designed to accommodate young women and their pre-school aged children so that the women can complete their primary education.
The Family to Family Sponsorship Program in Uganda focuses on helping students get a high quality education and provides support to the entire family. Children are more likely to succeed in school if they are living in a stable, nurturing environment that supports them. Our program applies a holistic approach to help the whole family succeed.
Business training, mentoring, grants, and interest-free loans.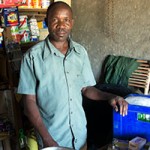 Our Building Businesses for Family Sustainability program enables farmers and small business owners to expand their businesses or start new businesses. Over 100 families have enrolled in the program. They have increased their production and sales and are earning more money to support their families. Many more families are waiting for their chance to receive training and loans.