Create Your Own Fundraiser
"You cannot get through a single day without having an impact on the world around you. What you do makes a difference, and you have to decide what kind of difference you want to make." – Jane Goodall
You can start having a positive impact on the world around you immediately by raising funds to support Give Us Wings projects! You can change lives in Africa simply by asking family, friends and co-workers to sponsor you on your next marathon, 10K, bike trek, Rim-to-Rim hike through the Grand Canyon or other personal challenge or donate your birthday to raise money for children and families in Kenya and Uganda. Here's how:


CHALLENGE YOURSELF
Training for strenuous challenges like running a marathon or hiking the Grand Canyon Rim-to-Rim can be a daunting task. Your personal achievement can be made even more meaningful by dedicating your efforts to support Give Us Wings programs. It's easy to create your own fundraising page. Then enlist the moral (and financial) support of your friends, family and co-workers by asking them to donate to Give Us Wings in honor of your commitment and hard work in achieving your goal.
Create your fundraiser at GiveMN
PLEDGE YOUR BIRTHDAY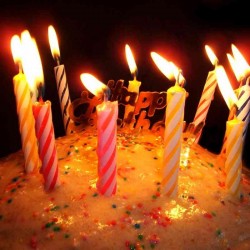 Instead of asking for gifts, ask your friends and family members to donate to Give Us Wings. It's easy to create your own on-line fundraising page. You can use social media to invite your friends and family to donate on your page or invite them to a party and ask them to bring their donations. We will send you stories about how your birthday donation has made a difference in the lives of people in Kenya and Uganda which you can share.


HOST A FUNDRAISING EVENT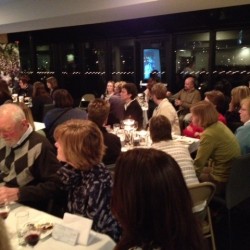 Introduce your family, friends and co-workers to Give Us Wings and share with them your enthusiasm for the great organization that is making a tremendous impact on the lives of families in Uganda and Kenya. We are happy to coordinate with you and, if you wish, a Give Us Wings representative can make a brief presentation about our programs and impact. Please contact us for assistance.
 SET UP A LEMONADE STAND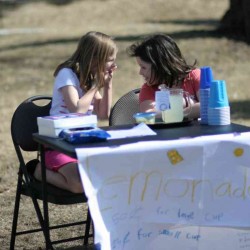 Introduce your children to the wider world and help them learn that they can help to make the world a better place. Children are naturally interested in learning about children in other countries. Help them reach out to children half a world away by organizing a lemonade stand or other fun activity. They can then donate the proceeds to Give Us Wings. Give Us Wings is happy to send stories of children positively impacted by the thoughtfulness and generosity of your child.
Real People, Real Stories, Real Impact.