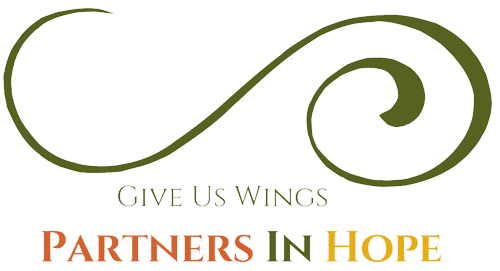 Partners in Hope is a dedicated group of Give Us Wings donors committed to partnering with people in rural East Africa as they work toward a self-sufficient life with dignity and hope.

Why should you join Partners in Hope program?
Recurring donations sustain our mission by providing us with a reliable flow of revenue throughout the year.
Recurring donations help Give Us Wings avoid the dramatic ups and downs that result from primarily raising funds at events. Consistent and reliable income makes it possible for us to focus our energy on program development and increasing the number of people who benefit from our programs, instead of fundraising.
Recurring donations allow us to budget responsibly and establish attainable goals for future programs.
Your membership is Partners in Hope will continue unless you choose to cancel or change it. You can increase, decrease or stop your donation at any time by calling us at 651-789-5607 or emailing us at director@giveuswings.org. Thank you for becoming a Partner in Hope.
Many employers match donations! Please ask your employer if they will match your gift today.