Give Us Wings Board of Directors
Jeremy Bikah
Administrative Fellow – Hennepin County Medical Center
Jeremy graduated from the University of Minnesota with a MPH in Epidemiology. He is a healthcare professional who has worked in the fields of clinical quality measures and risk adjustment of healthcare metrics for the MN Community measurement.  He is now completing a fellowship at Hennepin County Medical Center.
A native of the small African country of Gabon, Jeremy firmly believes that no population can prosper without good health and education. GUW's focus on these two key areas is what brought him to this organization. He hopes to contribute his analytic skills and cultural background to GUW's effort of improving health and education in the communities GUW serves in Kenya and Uganda.
---
Ann Eilbracht Thompson
Senior Director of Support Services – Hennepin County Medical Center
Ann serves as the Senior Director of Support Services at Hennepin County Medical Center.  She is responsible for Facilities, Nutrition and Food Services, Environmental Services, Parking and Security.  Prior to this role, Ann worked for over 25 years in senior Human Resources roles.  She has worked in healthcare for over 10 years, municipal government and public education.  She became an strong supporter of Give Us Wings after hearing Mary Steiner and Shawn Whelan describe their experiences in Kenya and Uganda.  Ann has traveled to Africa four times with Give Us Wings.
---
Janet Johanson, Give Us Wings Board Treasurer
President & COO – BevSource
I am an entrepreneur who started BevSource (formally PSI) in 2002.  Our company supports beverage entrepreneurs by mastering their operations – primarily we work with our clients to take their product from concept to delivery with services including formulation, compliance, contract manufacturer selection, supply chain management, and bookkeeping services.  In 2015, we were $48 million in sales and 28 employees.  In addition to helping beverage dreams come true, my husband and I are real estate investors and currently own 3 retail centers and several single family homes.  We live in White Bear Lake and have two young daughters.  In addition to my passion for Give Us Wings, I have a strong passion for teaching children financial literacy and dedicate time to Junior Achievement.
---
Jennifer Kinkead
Owner, JELLA World Artist Collections
I have been involved with Give Us Wings for the past 13 years.  Initially my involvement focused on my sponsorship of a child, Joseph.  Through this sponsorship my understanding of life in Africa grew and I saw the opportunity to bring about positive change through the methods that Give Us Wings employs.  I joined the Steering Committee 11 years ago and have traveled to Africa 3 times over the past 5 years.  With each visit I have been astounded by the improvements in the lives of our partners in Kenya and Uganda.  I am also inspired by the willingness of our African partners to embrace new ideas and their desire for knowledge.  I started my business, JELLA World Artist Collections, in 2012 after traveling to Africa twice. I have found that learning about people through their artwork is very interesting and informative.  I now travel to Asia, Africa and Europe seeking art that reflects the culture of its origin.  I bring those pieces back to the US where they are sold in galleries and shops.  I am honored to have the opportunity to serve on the Give Us Wings Board and look forward to every opportunity to invite others to be involved in this amazing organization.
---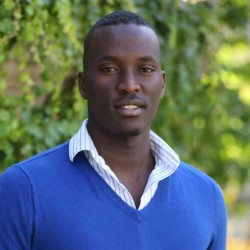 Bruce Rwabasonga Mandela, MBChB, MPH, MHA
Administrative Fellow – Hennepin County Medical Center
Dr. Mandela is a Ugandan trained physician with over five years' experience in clinical practice, public health research and healthcare operations attained from working in Africa and United States. Dr. Mandela received his medical degree from Makerere University in Uganda, his Master in Public Health and Master in Healthcare Administration from the University of Minnesota in the USA.  At the University of Minnesota, he received several awards including the Bright M. Dornblaser Award, Walton Spradley award, best School of Public Health research day project award among others for projects related to decreasing health disparities in Minnesota.
As a physician in Uganda, he experienced firsthand the human tragedy that results from unaddressed health disparities and inadequate safety net systems. As a result, he committed to playing his role as an African to mitigate these issues for future African generations. He has served on the Give Us Wings (GUW)'s board for the past six months and is eager to contribute to GUW's bid to improve the health and livelihoods of people living in Kenyan and Ugandan communities.
---
Cassidy Meeks
Technical Training Specialist – General Mills, Inc.
I started working at General Mills in 2008 and am currently involved in designing technical training programs. I first traveled to Uganda and Kenya as a Give Us Wings volunteer in  2008. That trip opened my eyes to the hardships and triumphs of those living in the communities served by Give Us Wings and I have been an advocate for their model of deep listening and community empowerment ever since.  For the past 6 years, I helped plan events like the Silent Auction and other fundraisers as a member of the Steering Committee. It is an honor to now serve on the Give Us Wings Board. I am passionate about working to equalize opportunity differences around the world, and look forward to supporting the continued expansion of Give Us Wings' work in the years to come.
---
Anita Namanya
North America D&I Manager – The Boston Consulting Group (BCG)
Anita Namanya works for the Boston Consulting Group on their Regional Diversity and Inclusion team. She joined BCG as a Consultant in the Minneapolis office and then transitioned into her regional role. Prior to joining the firm, she completed her MBA at the Wharton School with a focus on Operations and Strategic Management. She was born and raised in Uganda where she completed a Bachelors degree in Electrical Engineering before working as a Customer Solutions Manager for Ericsson International.
Anita spent the Summer between business school and BCG working with the Clinton Health Access Initiative (CHAI) traveling across rural Ugandan villages to determine the correlation between HIV care, initiation to Anti Retro Viral Therapy (ART) and patient drop off from care. It is this experience that opened her eyes to the disparities across all sectors for people in rural areas.
Give Us Wings focuses on finding sustainable, self-driven, self-sufficient solutions to recurring problems, which is what attracted Anita to join the board. Additionally, because of her own background, she believes that lives can be radically transformed in a matter of one or two generations. She is a great believer in Give Us Wings' Family to Family program as a viable vehicle for this transformation.
---
Pam Rochlin, Give Us Wings Board Secretary
Partner – Rochlin Law Firm Ltd.
I am a personal injury attorney who is deeply committed to helping injured victims and their families.  I have spent my legal career focused on trying to make a difference for people who are going through a difficult time in their lives. This desire to "make a difference" is what brought me to Give Us Wings.  Give Us Wings provides support to families in Uganda and Kenya in the form of medical care, education, and community projects (eg. water projects, business loans, etc.).  The fact that GUW helps struggling communities outside the United States held particular appeal to me, as I want my children to understand that we can make a difference in the lives of people outside our local and national neighborhoods.
As a GUW board member, I hope I bring to the table my knowledge in the legal field, as well as the experience I've gathered from participating on a number of other boards, including Minnesota Women Lawyers (former president), Minnesota Consumer Alliance (former president) and Minnesota Association for Justice.  I am so pleased to be a part of Give Us Wings.
---
David Thompson, Give Us Wings Board Chair
During his career as a child welfare professional, David Thompson worked in Minnesota county and state government and as an educator and consultant. He lead efforts to move child welfare practice toward the respectful engagement of families in strength-based and safety-focused partnerships. He has worked as a child protection worker, supervisor and manager at the county level and as a child protection manager at the Minnesota Department of Human Services. David taught social work practice at the College of St Catherine's and consulted with other states on the development of differential responses in child protection. He retired from state service in 2014. David has been on the Board of Give Us Wings for the past seven years and Board Chair for the past four years.
---
Amy Winkel
Senior Systems Analyst – University of Minnesota
I have more than 15 years of experience in the fields of Data Management, Analytics, and Data Warehousing.  I work with enterprise systems in Student, Human Resources, Finance, and Research areas to provide data and information to decision makers across the University. I first traveled to Kenya and Uganda with Give Us Wings in 2006.  My experience prompted me to return in 2008 and 2011.  Each trip provided a deeper level of experience with the wonderful communities we partner with in Kenya and Uganda and the devastating impacts of poverty on women and children. Traveling has led me to sponsoring 2 young girls in their educational pursuits.  I've been involved with grant writing for the organization, with focus on water distribution and in 2011 started a pilot project bringing 2 grain grinders to women's groups in both Uganda and Kenya.  My experience with Give Us Wings is life changing, and since that time I have been involved with Give Us Wings through volunteer activities, Steering Committee (2006 – 2011) and Executive Board (2012 – present)   I served as board secretary in 2012 and co-chair in 2013, and  am currently an active member of the board.
---
Mary Steiner, Honorary Board Member
Director, Give Us Wings 1999-2012 | Co-Founder, Give Us Wings | Owner, a-ha! Communications
I began my life career as an elementary, preschool and parent educator in inner cities and rural areas. I established two child care centers. I was an administrator in school-age child care program.  I started and still operate my own business, a-ha Communications, through which I do public speaking, training, seminars, writing nationally and internationally on issues of international development, child development, climate change, education, women and justice. I was acquisitions and managing editor for an educational publishing company. I published two books for educators and one of women's stories. In 1999, I co-founded Give Us Wings and served as USA and African director from 1999 – 2012 and later as a consultant. I have been fortunate enough to study, research and live with many teachers who taught me the importance of inclusiveness, justice, and of being other centered. I have received national and state awards which I believe belong to those teachers. I have been and am an advocate and activist for peace and justice issues.
---
Give Us Wings Staff
Give Us Wings International – Saint Paul, MN, USA

Therese Dosch Anderson – Executive Director
---
Betsy Davies – Program Coordinator
---
Give Us Wings Uganda  –  Tororo, Uganda

Sarah Muzaki,  Africa Program Director
---

Christine Anyango, Family to Family Program (FFES) Manager
---

Rose Nasiyo – Finance & Accounts Manager
---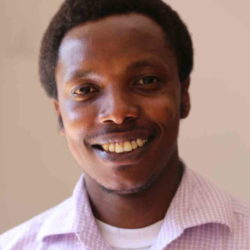 Anthony, Health Center Manager
---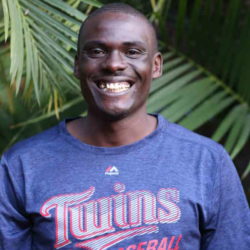 Steve Ikuya, Program Support Officer for Building Business for Family Sustainability (BBFS) Program
---

Eunice Tibwaga – Administrative Assistant
---
Rogers, Intern/Volunteer- Family to Family Program
---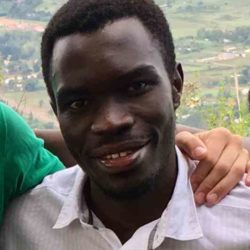 Allan, Intern/Volunteer- Building Business for Family Sustainability Program
---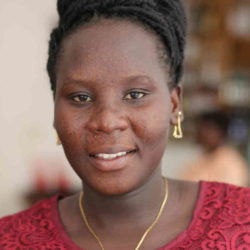 Edinas, In-Charge at St. John's Kayoro Health Center II (SJKHCII)
---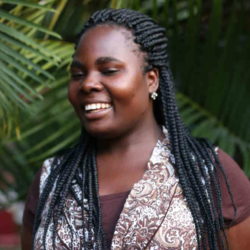 Esther, Comprehensive Nurse Midwife, St. John's Kayoro Health Center II (SJKHCII)
---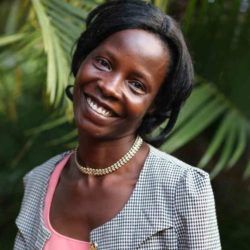 Esther, Nursing Assistant, St. John's Kayoro Health Center II (SJKHCII)
---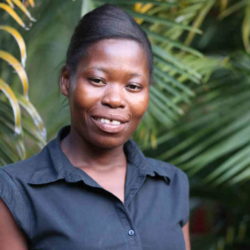 Rebecca, Administrative Assistant – Patient Registration- St. John's Kayoro Health Center II (SJKHCII)
---
Caroline, Community Health Insurance Coordinator, St. John's Kayoro Health Center II (SJKHCII)
---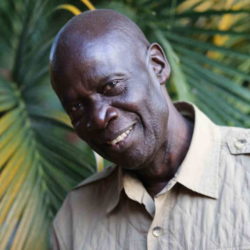 Amos, Lab Technician, St. John's Kayoro Health Center II (SJKHCII)
---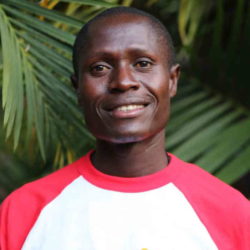 Fred Ayet, Groundskeeper at St. John's Kayoro Health Center II (SJKHCII)
---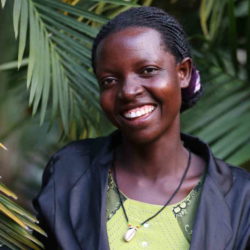 Betty, Intern/Volunteer at St. John's Kayoro Health Center II (SJKHCII)
---
View interviews with some of the Ugandan staff.
Give Us Wings Steering Committee
Bob Horn
Melissa Hornung
Mary Klauda
Kim Kokett
Jill Krasuski
Rachelle Kyle
Barbara Mahr
Allison McVay-Steer
Ruth Pallow
Char Pehoski
Merrily Pehoski
Kristin Peterson