Give Us Wings Board of Directors
Give Us Wings board members are stewards of our mission and resources. They play an active role in defining and reviewing our mission. Board members set policy and ensure that the organization has adequate resources to carry out its mission. The Board oversees and directs the Executive Director and the organization. It also consults and collaborates with the Give Us Wings Uganda National Advisory Team.
Click here if you are interested in applying to be on the Give Us Wings Board of Directors.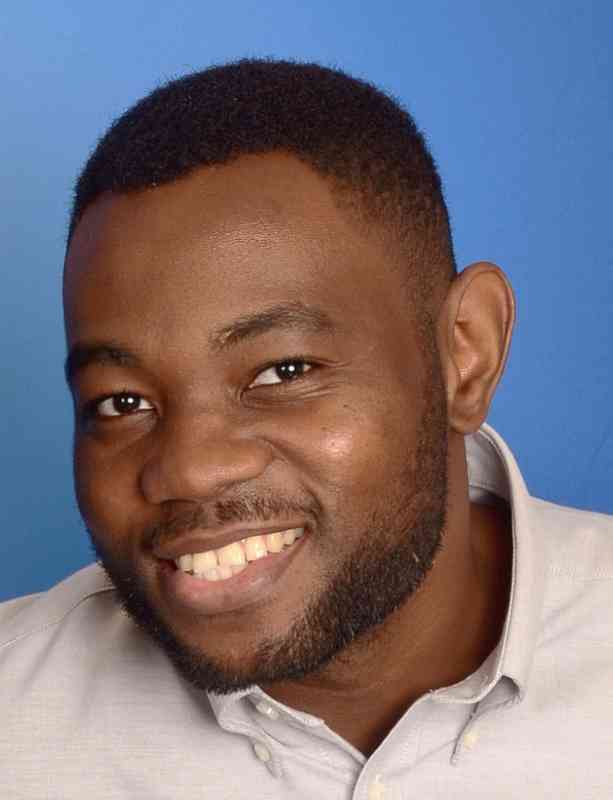 Administrative Fellow – Hennepin County Medical Center
Jeremy Bikah, Board Secretary
Jeremy graduated from the University of Minnesota with a MPH in Epidemiology. He is a healthcare professional who has worked in the fields of clinical quality measures and risk adjustment of healthcare metrics for the MN Community measurement.  He is now completing a fellowship at Hennepin County Medical Center.
A native of the small African country of Gabon, Jeremy firmly believes that no population can prosper without good health and education. GUW's focus on these two key areas is what brought him to this organization. He hopes to contribute his analytic skills and cultural background to GUW's effort of improving health and education in the communities GUW serves in Kenya and Uganda.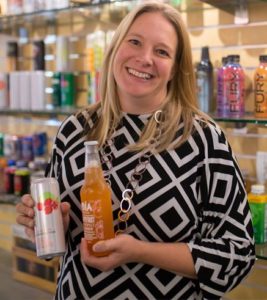 President & COO - BevSource
Janet Johanson
I am an entrepreneur who started BevSource (formally PSI) in 2002.  Our company supports beverage entrepreneurs by mastering their operations – primarily we work with our clients to take their product from concept to delivery with services including formulation, compliance, contract manufacturer selection, supply chain management, and bookkeeping services.  In 2015, we were $48 million in sales and 28 employees.  In addition to helping beverage dreams come true, my husband and I are real estate investors and currently own 3 retail centers and several single family homes.  We live in White Bear Lake and have two young daughters.  In addition to my passion for Give Us Wings, I have a strong passion for teaching children financial literacy and dedicate time to Junior Achievement.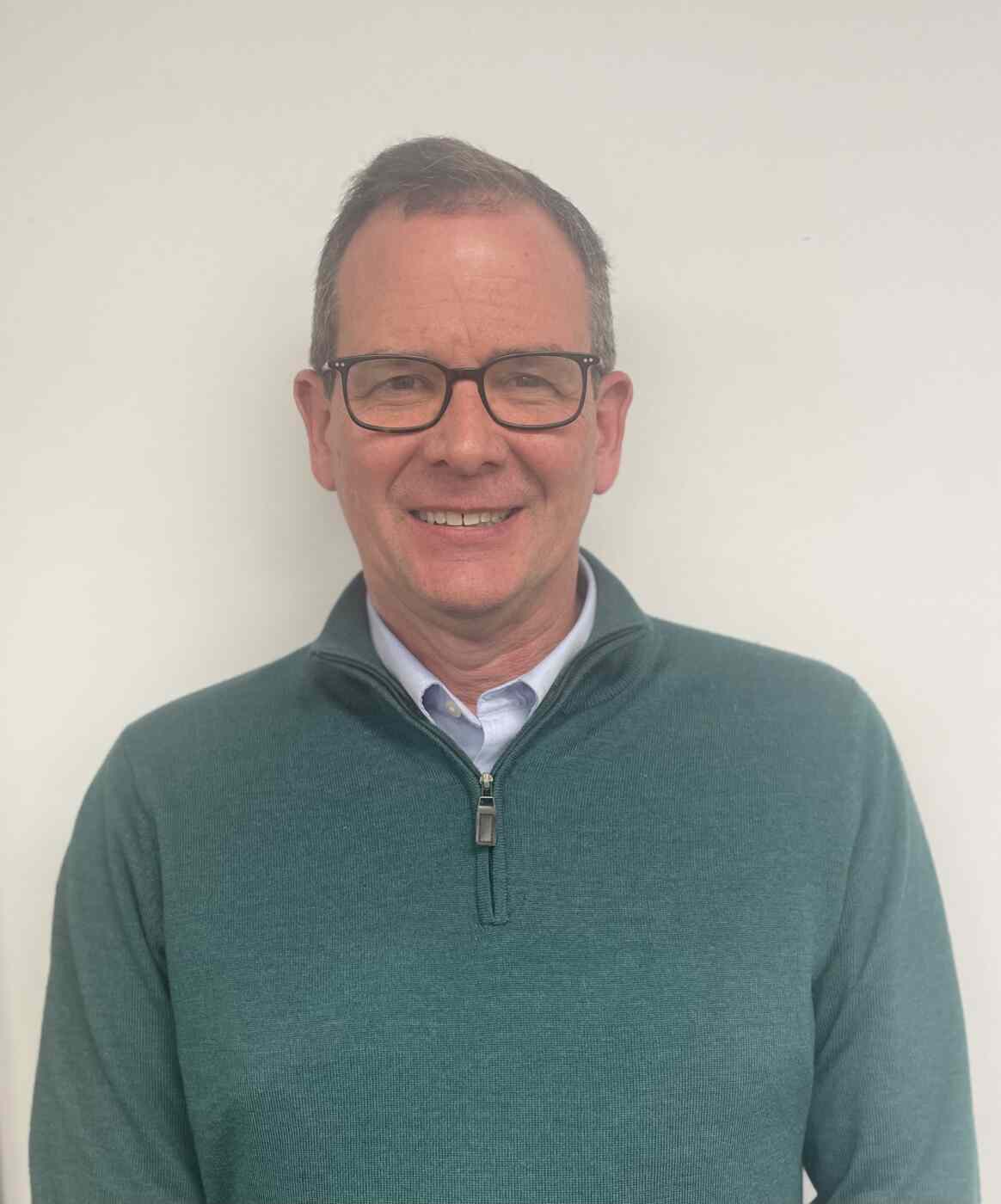 President - Turfco Manufacturing
George Kinkead
I run a manufacturing company in Blaine Minnesota. We are an integrated manufacturer that designs and builds products for the lawncare and golf course maintenance industries. We specialize in renovation equipment with provides unique solutions to solve our customers problems that frees up time for them to do the task they want to do.
I have been involved with Give Us Wings for the past 13 years. Along with my family we have sponsored several children and now participate in the family-to-family program. I am looking forward to helping the Give Us Wings community be more successful in our mission of helping those in Africa.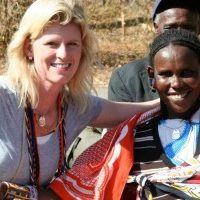 Owner, JELLA World Artist Collections
Jennifer Kinkead
I have been involved with Give Us Wings for the past 13 years.  Initially my involvement focused on my sponsorship of a child, Joseph.  Through this sponsorship my understanding of life in Africa grew and I saw the opportunity to bring about positive change through the methods that Give Us Wings employs.  I joined the Steering Committee 11 years ago and have traveled to Africa 3 times over the past 5 years.  With each visit I have been astounded by the improvements in the lives of our partners in Kenya and Uganda.  I am also inspired by the willingness of our African partners to embrace new ideas and their desire for knowledge.  I started my business, JELLA World Artist Collections, in 2012 after traveling to Africa twice. I have found that learning about people through their artwork is very interesting and informative.  I now travel to Asia, Africa and Europe seeking art that reflects the culture of its origin.  I bring those pieces back to the US where they are sold in galleries and shops.  I am honored to have the opportunity to serve on the Give Us Wings Board and look forward to every opportunity to invite others to be involved in this amazing organization.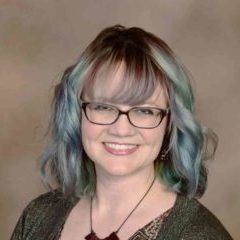 Cassidy Meeks
Cassidy first traveled to Uganda and Kenya as a Give Us Wings volunteer in 2008. That trip opened her eyes to the hardships and triumphs of those living in the communities served by Give Us Wings and she has been an advocate for their model of deep listening and community empowerment ever since.  For six years, she was an active member of the Steering Committee and joined the board in 2016. Cassidy has expertise in learning and development and the food industry, having spent nearly 11 years of her career at General Mills. Cassidy has the heart of a teacher and is passionate about youth, and recently changed her career focus to leading the Youth & Family Ministry at her spiritual community. She continues to facilitate training and develop curriculum for both adults and youth. She is committed to working to equalize opportunity differences around the world, and looks forward to supporting the continued expansion of Give Us Wings' work in the years to come.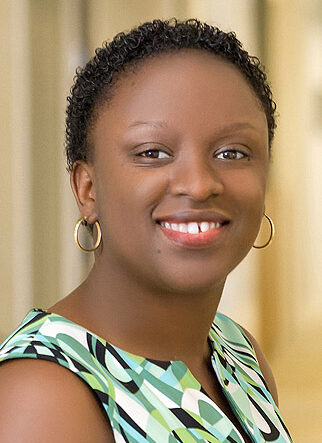 Senior Director, Customer Strategy - Best Buy
Anita Namanya, Board Treasurer
Anita Namanya works at Best Buy as the Sr. Director of Customer Strategy leading a team of strategists to partner and influence the integration of customer and employee needs and expectations at the forefront of business strategies. 
Prior to Best Buy, she worked at the  Boston Consulting Group (BCG) in the Minneapolis office in several regional and global roles. She completed her MBA at the Wharton School with a focus on Operations and Strategic Management. She was born and raised in Uganda where she completed a Bachelor's degree in Electrical Engineering before working as a Customer Solutions Manager for Ericsson International.
Give Us Wings focuses on finding sustainable, self-driven, self-sufficient solutions to recurring problems, which is what attracted Anita to join the board. Additionally, because of her own background, she believes that lives can be radically transformed in a matter of one or two generations. She is a great believer in the Give Us Wings' Family to Family program as a viable vehicle for this transformation.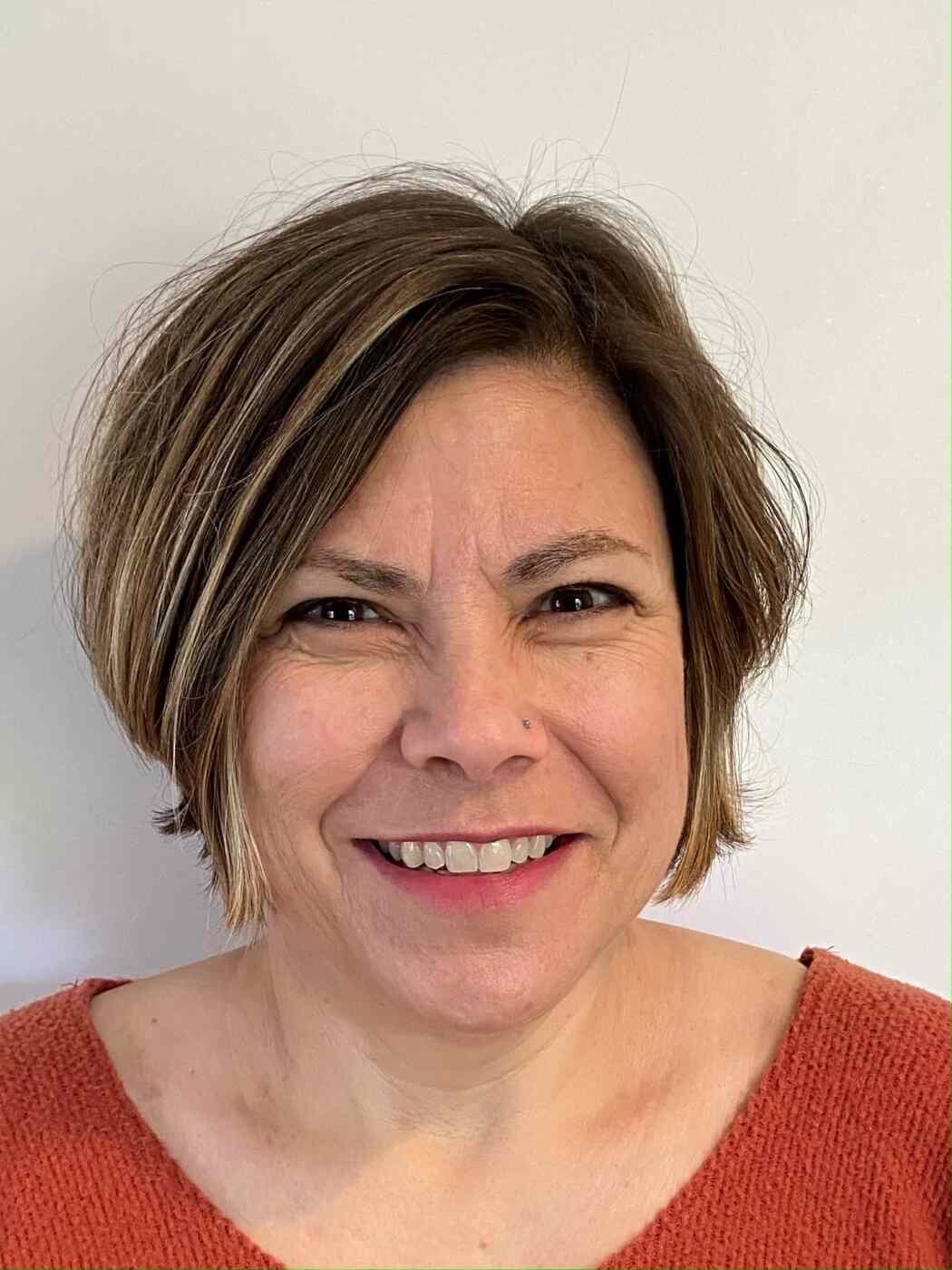 Kristin Peterson
Kristin started her involvement with Give Us Wings as a founding member in 1999. She served on the Steering Committee for 10 years and continues her involvement as a volunteer and Family-to-Family Sponsor. She spent twenty years working at the University of Minnesota in the area of educational research and evaluation working with non-profits and school districts across the state. Currently she is working with Ramsey County to evaluate the Trusted Messenger Program through the American Rescue Plan. She is looking forward to stepping back into the circle of amazing and dedicated individuals committed to the ongoing success of Give Us Wings.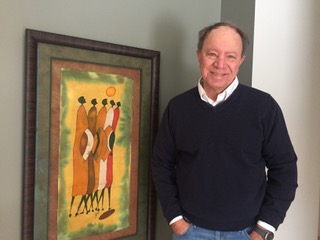 David Thompson, Board Chair
David is a retired Child Welfare professional with an over 40-year career in public service at both Ramsey County and the Minnesota Department of Human Services. As a long-term supporter of Give Us Wings he has been actively engaged as a volunteer, donor and sponsor of multiple children through the Give Us Wings Family to Family Program. David is returning to the Give Us Wings Board in 2022 after a one-year break that was preceded by nine years as a Board member including seven years as the Board Chair. Multiple visits to service communities in Kenya and Uganda by David validated for him the positive impact Give Us Wings has on the lives of our partners. Families are healthier, with both in-patient and out-patient services available from the Give Us Wings health center.  Almost a hundred children are getting quality education at private boarding schools thanks to sponsors in Minnesota. These children are the likely community leaders of the future. And many families have benefited from financial training and business development loans provided by Give Us Wings.
Most significantly, David has learned that parents in these communities share the same aspirations for a safe and healthy life for their children as we do in Minnesota. With few of the privileges we take for granted these families seize on any opportunity to improve the lives of their children. David is grateful to be able to be part of an organization that is providing some of these opportunities.
Give Us Wings Staff
Give Us Wings International - Saint Paul, MN, USA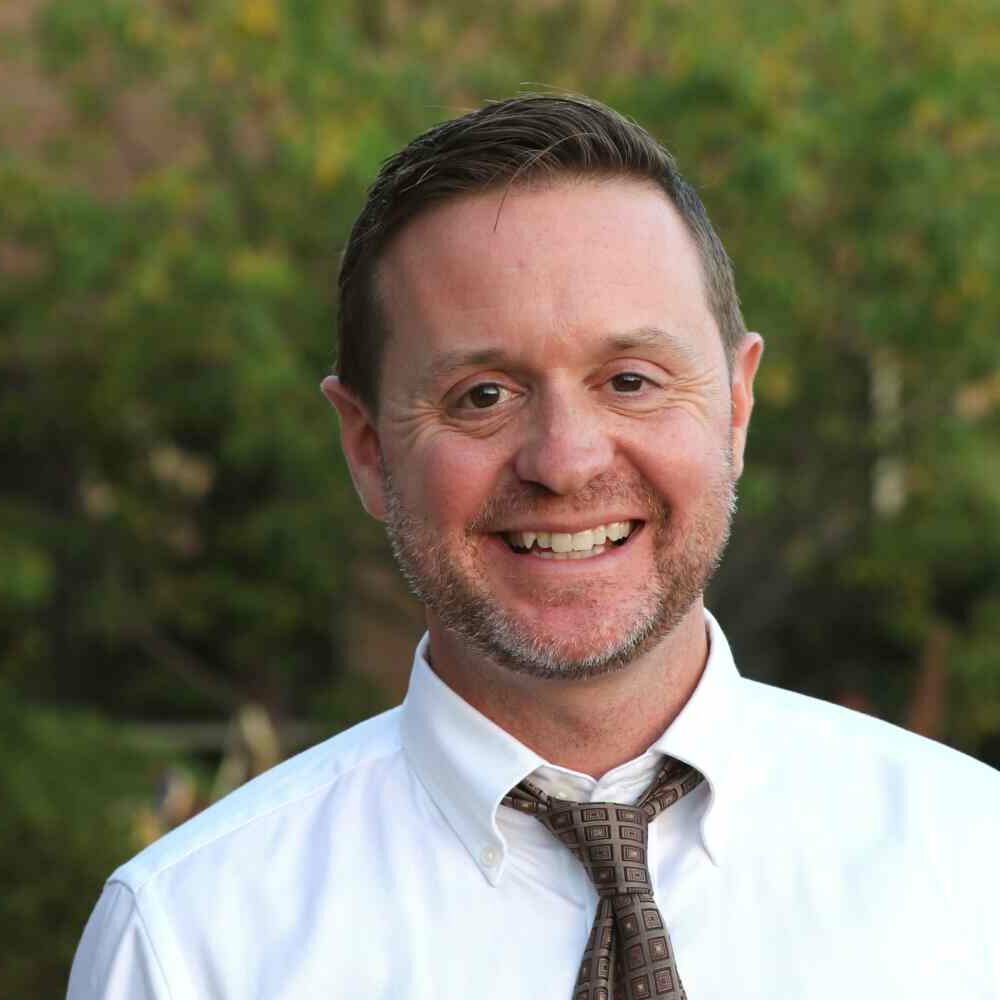 Executive Director
Peter Carlson
A native Minnesotan, Peter worked as a Lutheran church musician for 17 years before turning to a career in nonprofit management. He served as the General Manager of The Rose Ensemble in St. Paul and Managing Director of Yellow Tree Theatre in Osseo. Peter has a B.A. in Music from the University of Wisconsin-Superior, a Master of Sacred Music degree from Luther Seminary and St. Olaf College, and has completed the "Mini MBA" in Nonprofit Management at St. Thomas University. A frequent volunteer, he is currently a Board Member and Treasurer for Hopewell Music Cooperative North in Minneapolis.
Peter loves to travel and has always had special interest in international service programs. He has been to Africa three times, both as a tourist and with community development organizations.  He is passionate about how travel opens one's eyes to the human experience around the world, and is honored to be part of the important work that Give Us Wings does in Uganda and beyond.
Other interests include theater, reading, and spending time at the cabin with family, friends, and dogs.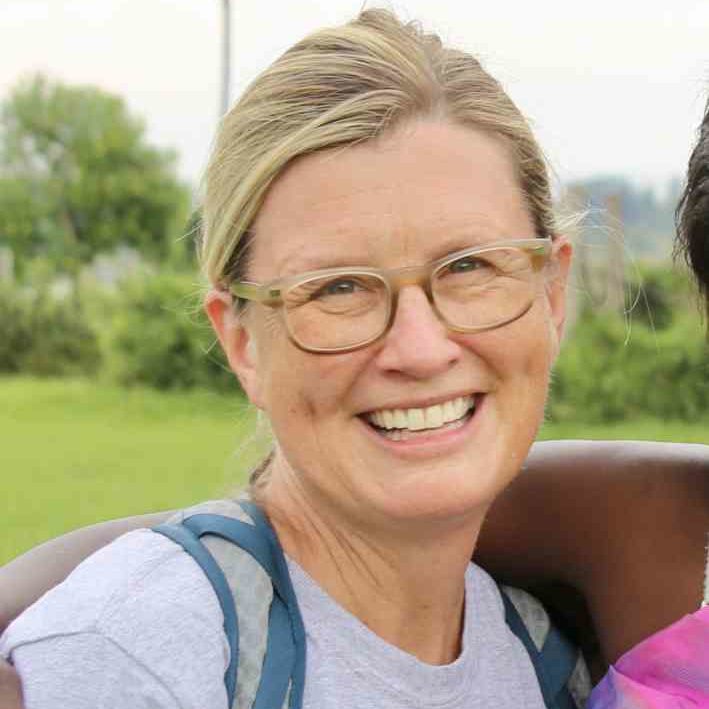 Program Coordinator
Betsy Davies
Betsy Davies has been part of Give Us Wings since its inception in 1999. She first volunteered on the Steering Committee, then on the Board of Directors, and in 2015 she was hired as the Program Coordinator. Betsy focuses on development and project management, overseeing the Family to Family Sponsorship Program, fundraising, and communication with donors via the newsletter, website and social media. Betsy has a degree in psychology, with a focus on child development; she has worked in the early childhood field, and in sales and marketing for publishing companies. She traveled with Give Us Wings to Uganda and Kenya in 2011, and again to Uganda in 2017. She has seen firsthand the difference that Give Us Wings is making in the lives of people who are living in deep poverty. She remains focused on improving the social, emotional and physical health and safety of children and their families.
Give Us Wings Uganda  -  Tororo, Uganda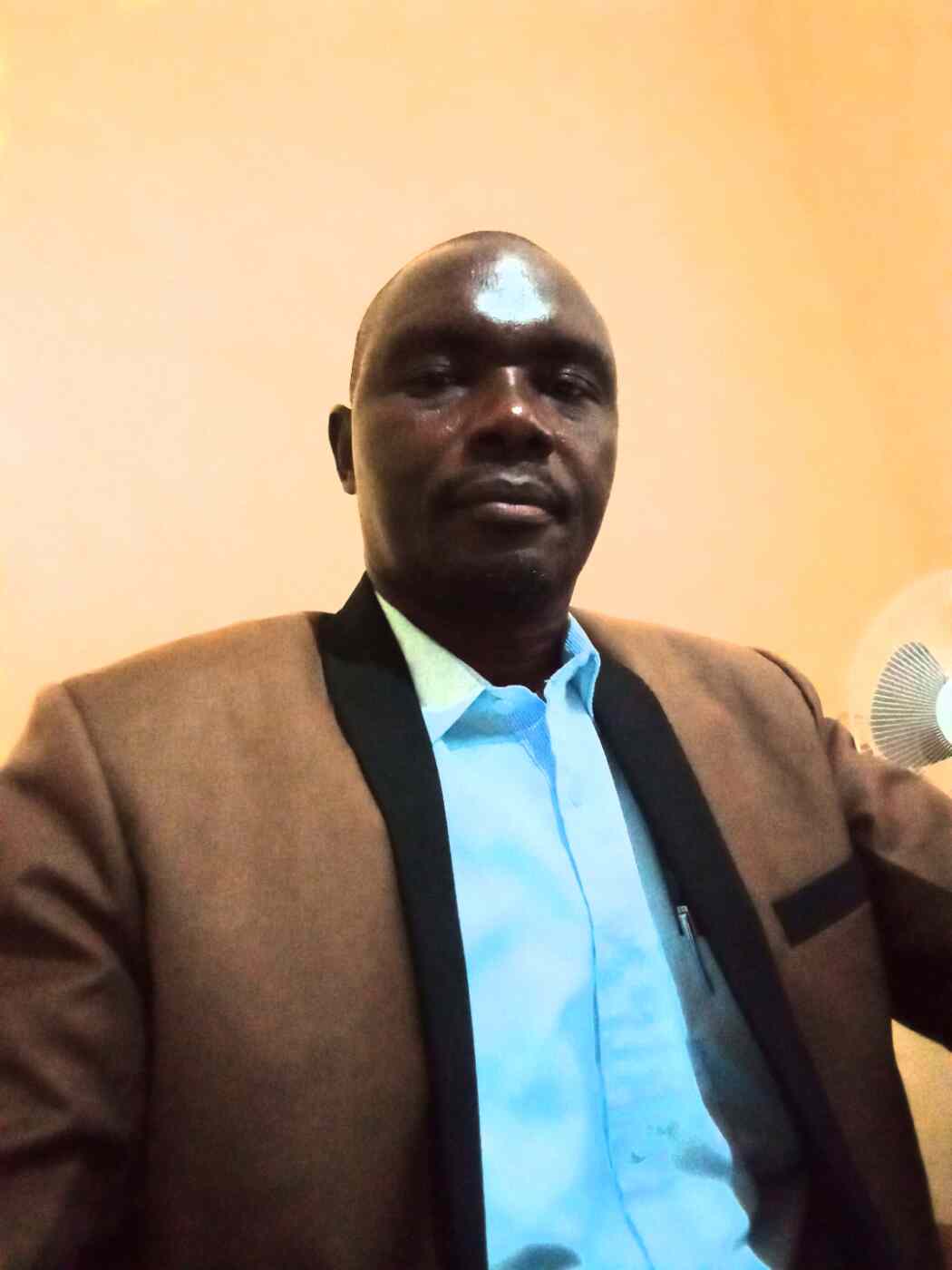 Country Program Director
Obenen Moses
Moses joined Give Us Wings Uganda in April 2018 in the role of Program Coordinator, managing the Program Officers for our three programs (Education, Health, and Entrepreneurship & Livelihoods). In May 2020, Give Us Wings asked Moses to serve as the Interim Country Program Director. In November, 2021, Give Us Wings International Board of Directors appointed Moses as Country Program Director.
Moses holds a Masters in Business Administration (Social Entrepreneurship) from Uganda Martyrs University, a Bachelor's degree in Agricultural Extension from Makerere University, and post-graduate training in Project Planning and Management. Before working at Give Us Wings, Moses worked at other nonprofits, including Mercy Corps, in the area and brings with him a wealth of knowledge.
"What is fulfilling about my job is it more community centered and hence ever-changing because of the many challenging community issues that arise along the way. It provides for me a very conducive platform to utilize my vast experience in NGO management and hence fostering community empowerment through efficient resource utilization."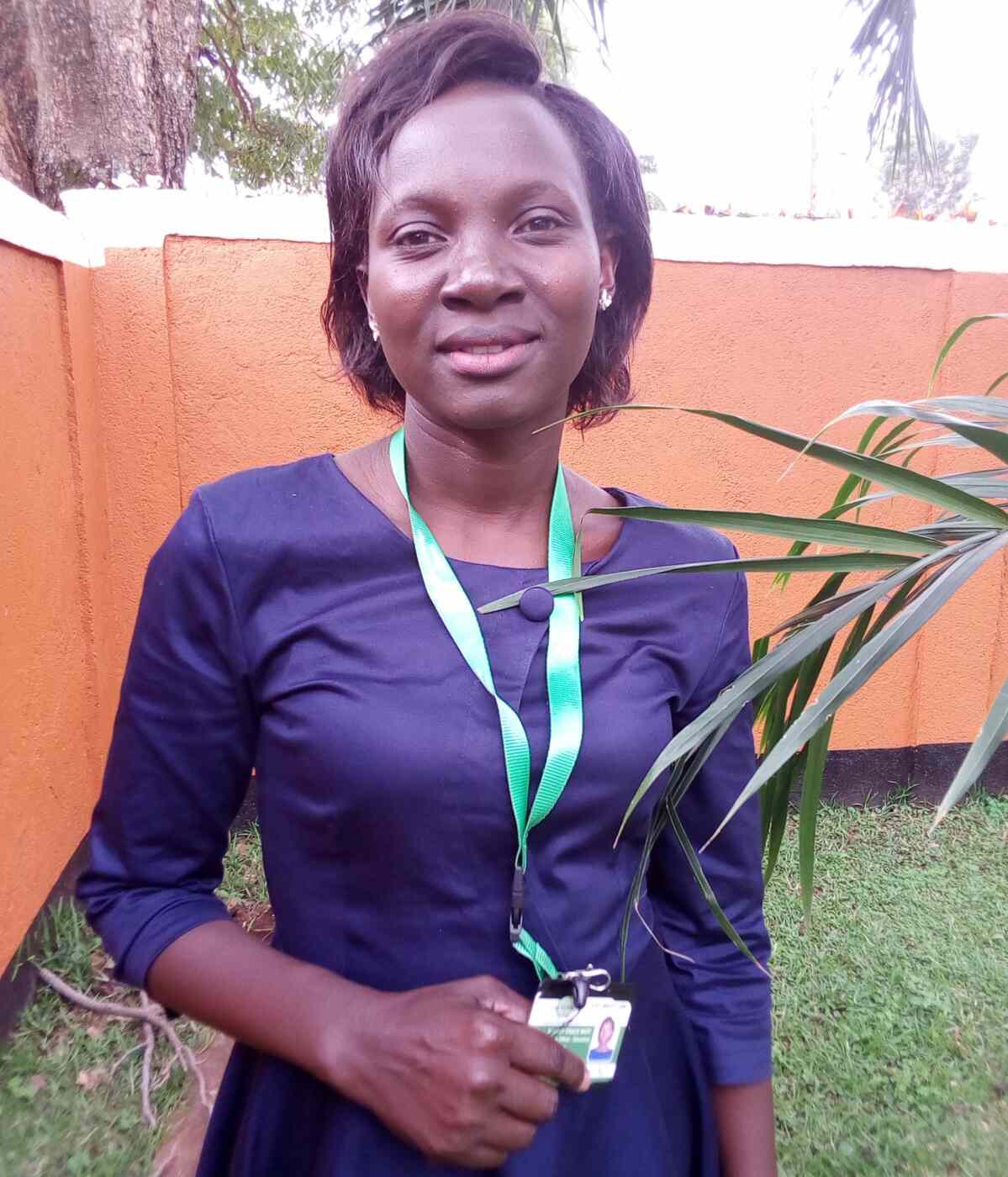 Family to Family Education Program Officer
Alweny Grace Mary
Grace joined Give Us Wings in August 2022 as the Education Program Officer. Her previous work experience includes various leadership roles at MIFUMI, a women's rights agency in Uganda. Grace received her Uganda Advanced Certificate of Education from Rock High. She has a BA in Urban Planning and a Certificate in Administrative Law from Makerere University. She also has a post graduate diploma in Project Planning and Management from the Uganda Management Institute.
"I am so passionate about working with young active people in schools because I feel education is a great investment that provides the young people with courage to believe in themselves and go after their dreams. I feel my job is fulfilling because it offers me an opportunity to interact with young people, listen to their stories and have an input towards their professional development through mentorships, career guidance and collaborations with other key stakeholders."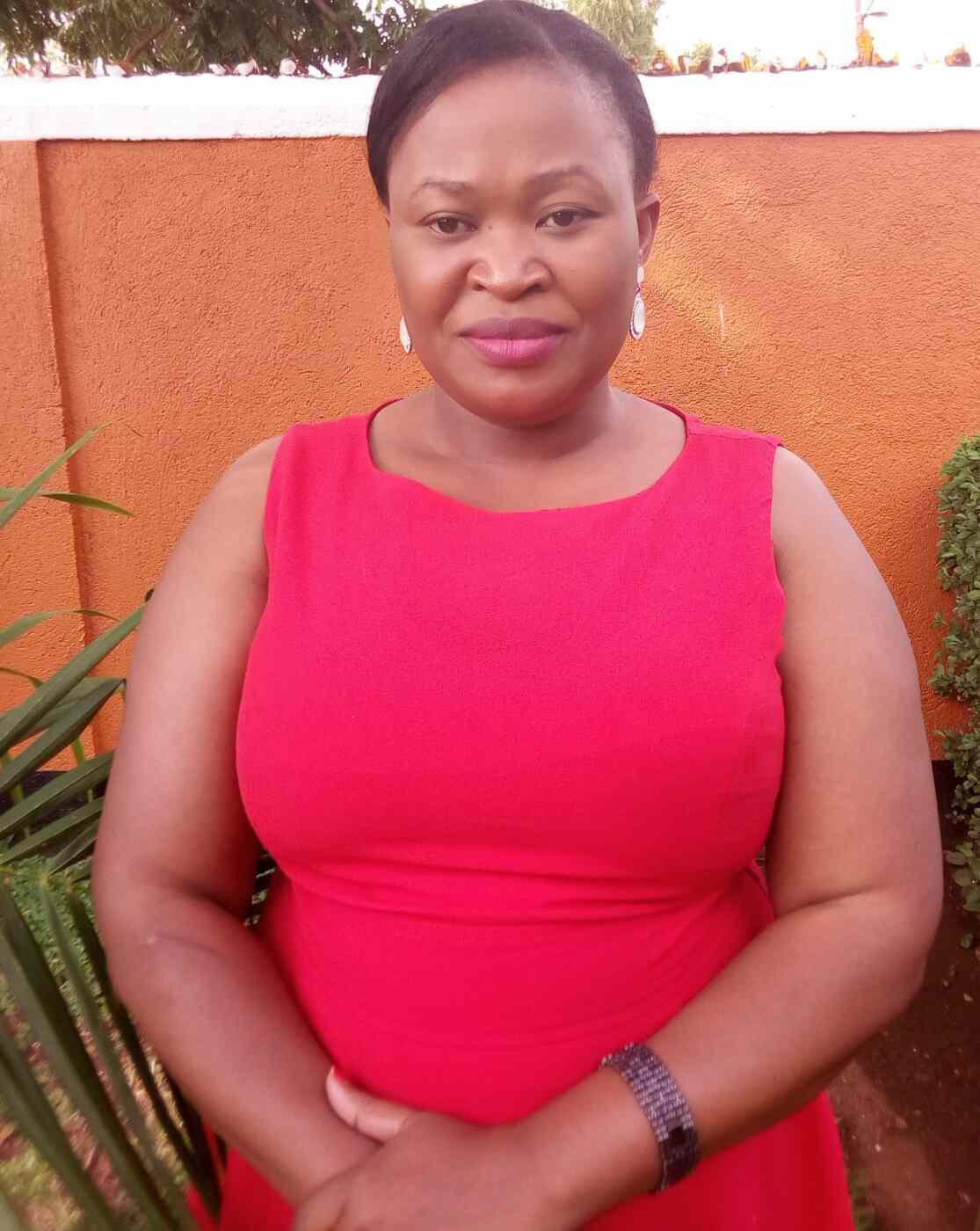 Entrepreneurship & Livelihoods Program Officer
Mukimba Winnie
Winnie started working at Give Us Wings Uganda in April 2018. She has a Bachelor Degree of Development Studies from Islamic University, and certificates in Financial Management and M & E from the Uganda Management Institute. She also has a post graduate diploma in Project Planning and Management.
"I find my job so fulfilling because of the small changes I have created in the lives of women. Every time I see a poor woman able to put money in her pocket I smile, because know when a woman gets money the whole family benefits, and therefore livelihoods for all are improved."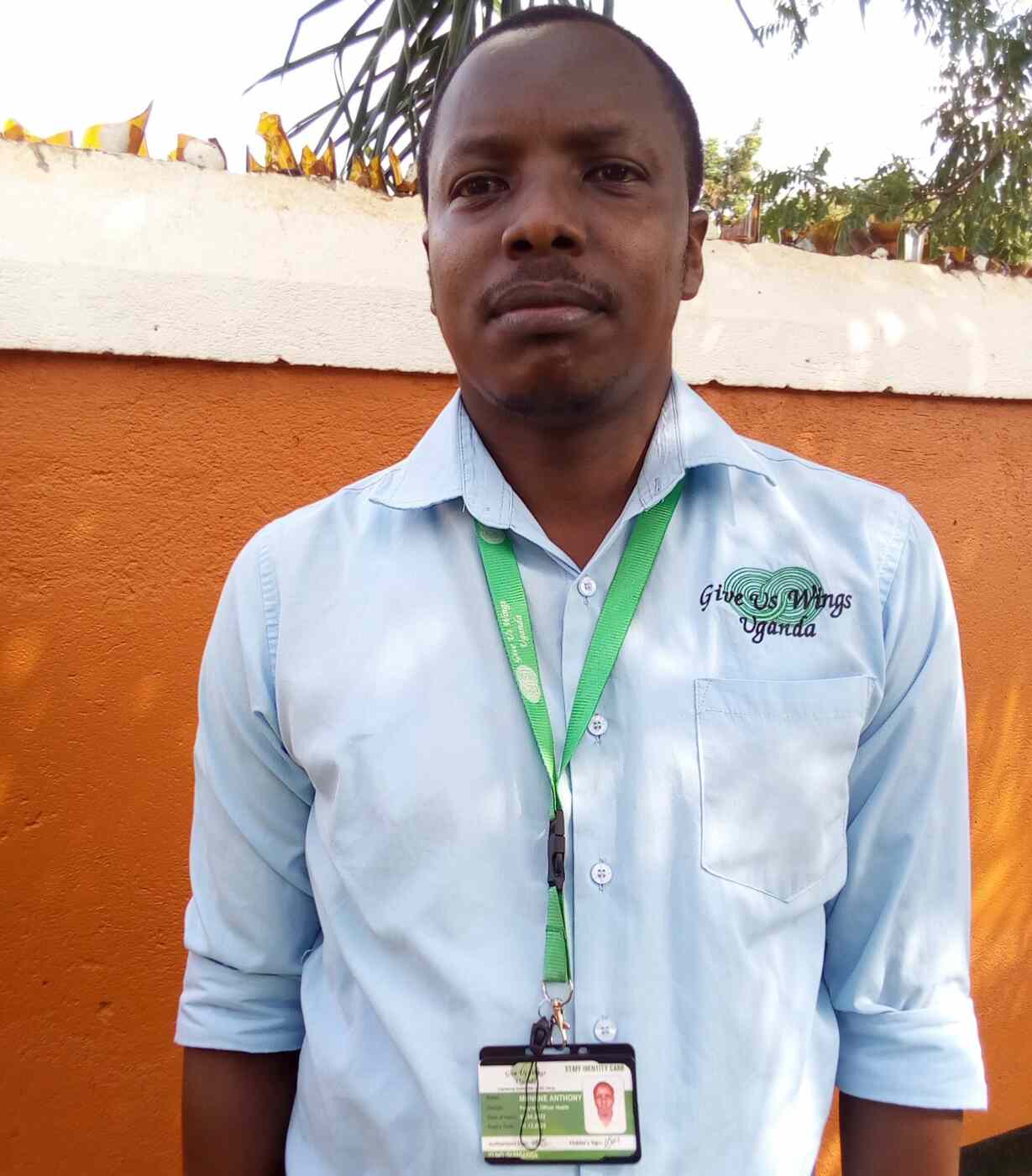 Health Program Officer
Anthony Munene
Anthony started at Give Us Wings Uganda as a volunteer in 2012, and is now the Health Program Officer. He is also currently working as the Acting Program Coordinator for Give Us Wings Uganda. He has a Bachelor's Degree in Human Resource Management from Islamic University in Uganda, and a Certificate in Project Planning and Management from the Uganda Management Institute.
"It's such an honor and privilege to be in a humbling position of service to vulnerable and disadvantaged communities. Lifting people out of poverty and all its forms is a dedication Give Us Wings Uganda has and I can't find a greater fulfillment other than this in my work."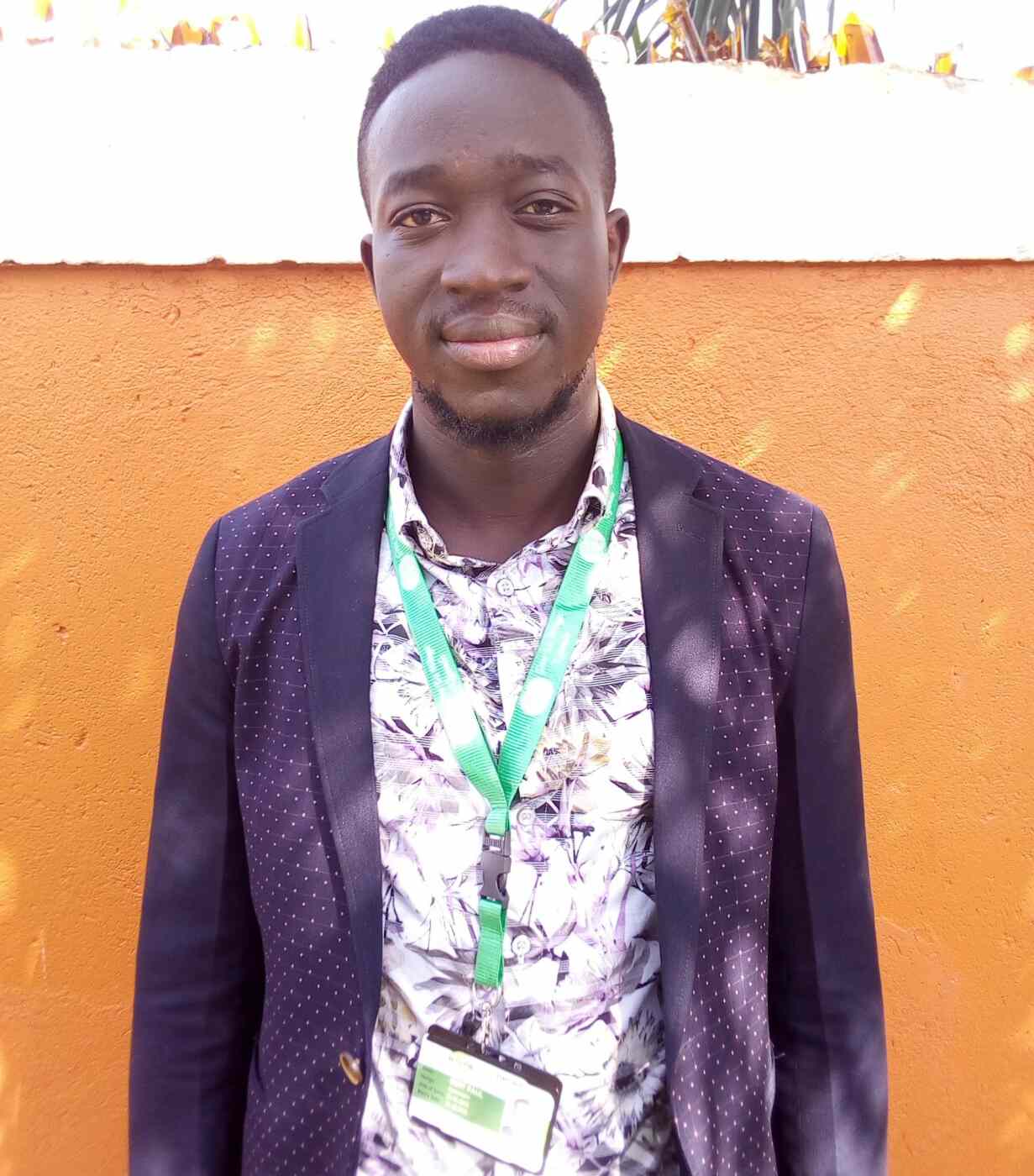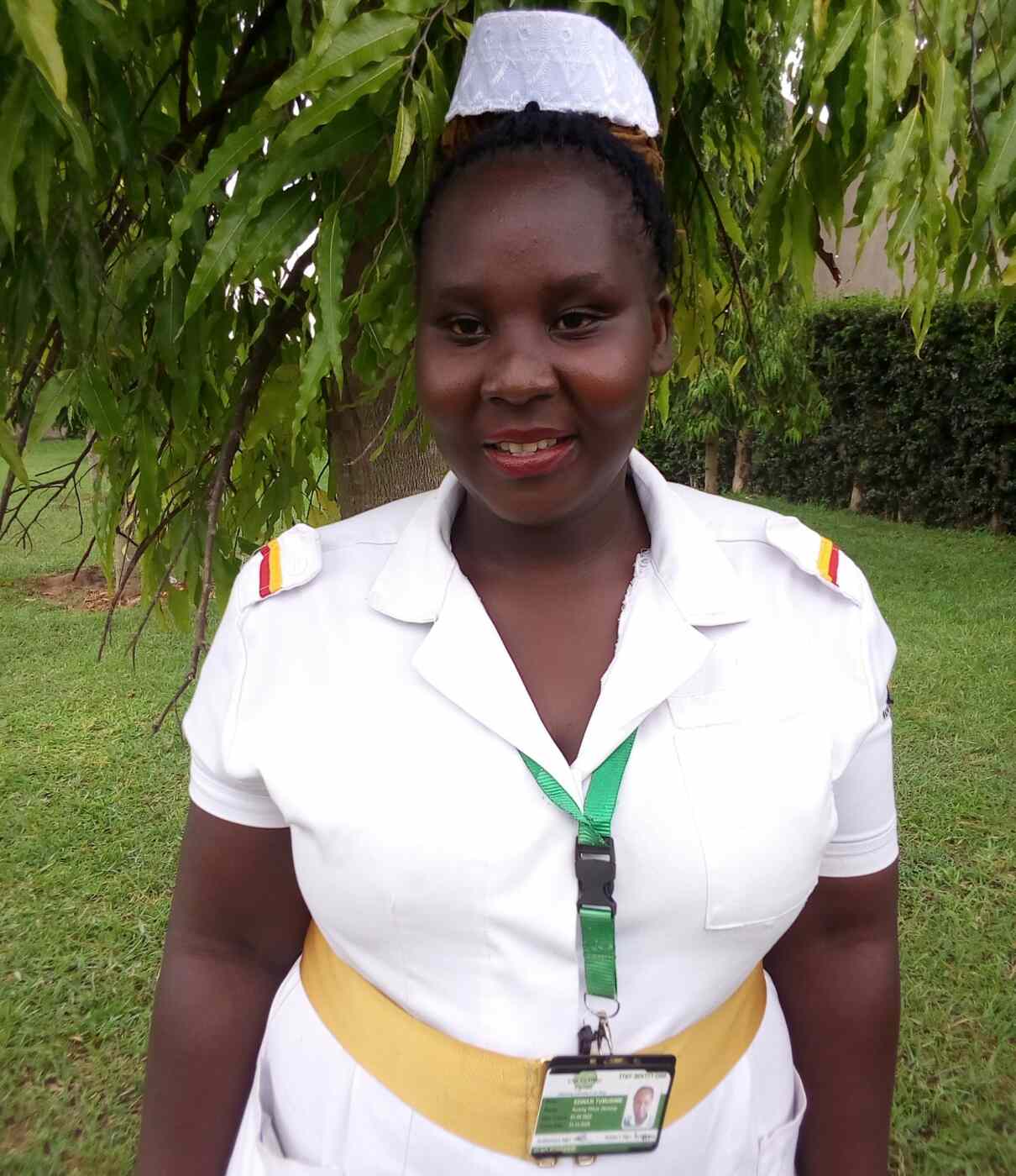 In-Charge Nurse, St. John's Kayoro Health Center II
Edinasi Tumusime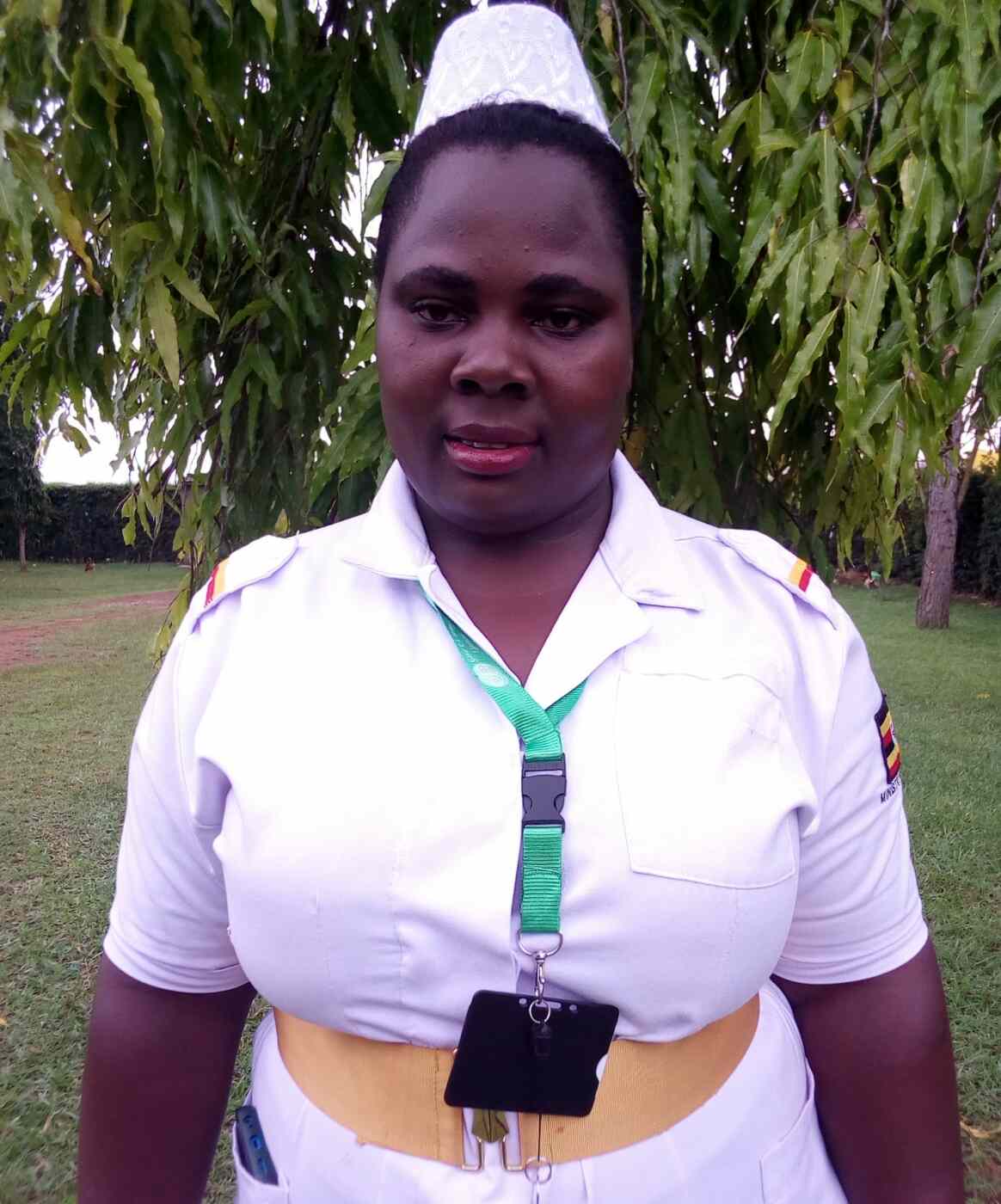 Nursing Officer, St. John's Kayoro Health Center II
Esther Nambozo
Nambozo Esther works with Give Us Wings Uganda as a Nursing Officer Midwifery.
"I am a hardworking and self-motivated person who is not afraid to face challenges and I am passionate about my work. I am an open and honest person who does not believe in misleading other people. I try to be fair and just in everything I do. I am motivated to work with Give Us Wings because the working place is a fast-paced environment; this has provided me with the opportunity to exploit all my professional skills."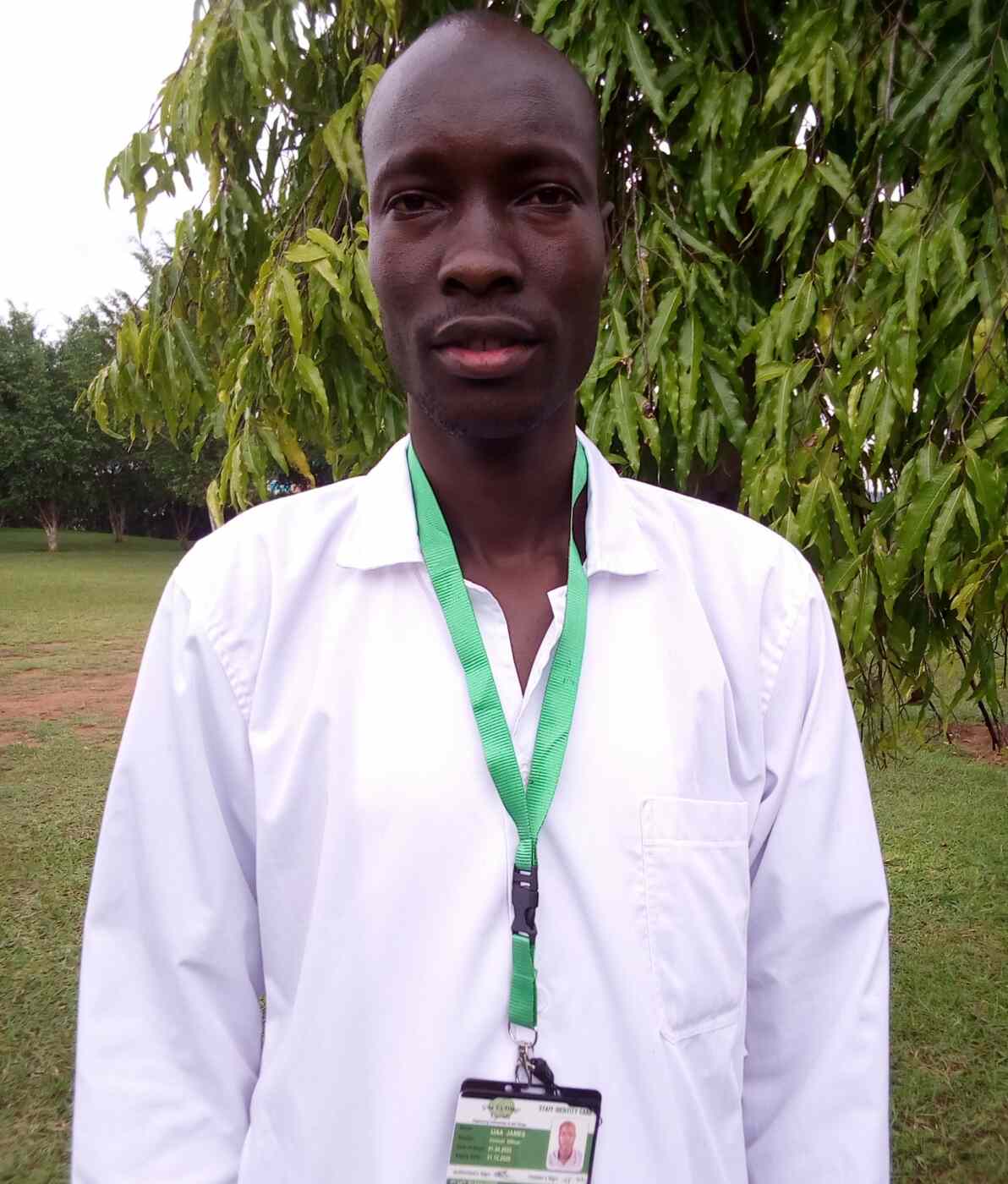 Clinical Officer, St. John's Kayoro Health Center II
Ijaa James
Ijaa James is qualified with a Diploma in Clinical Medicine and Community Health from Kampala School of Health Sciences.
"I feel Give Us Wings Uganda has offered me an opportunity to passionately carry out medical practice to save lives in this community and beyond."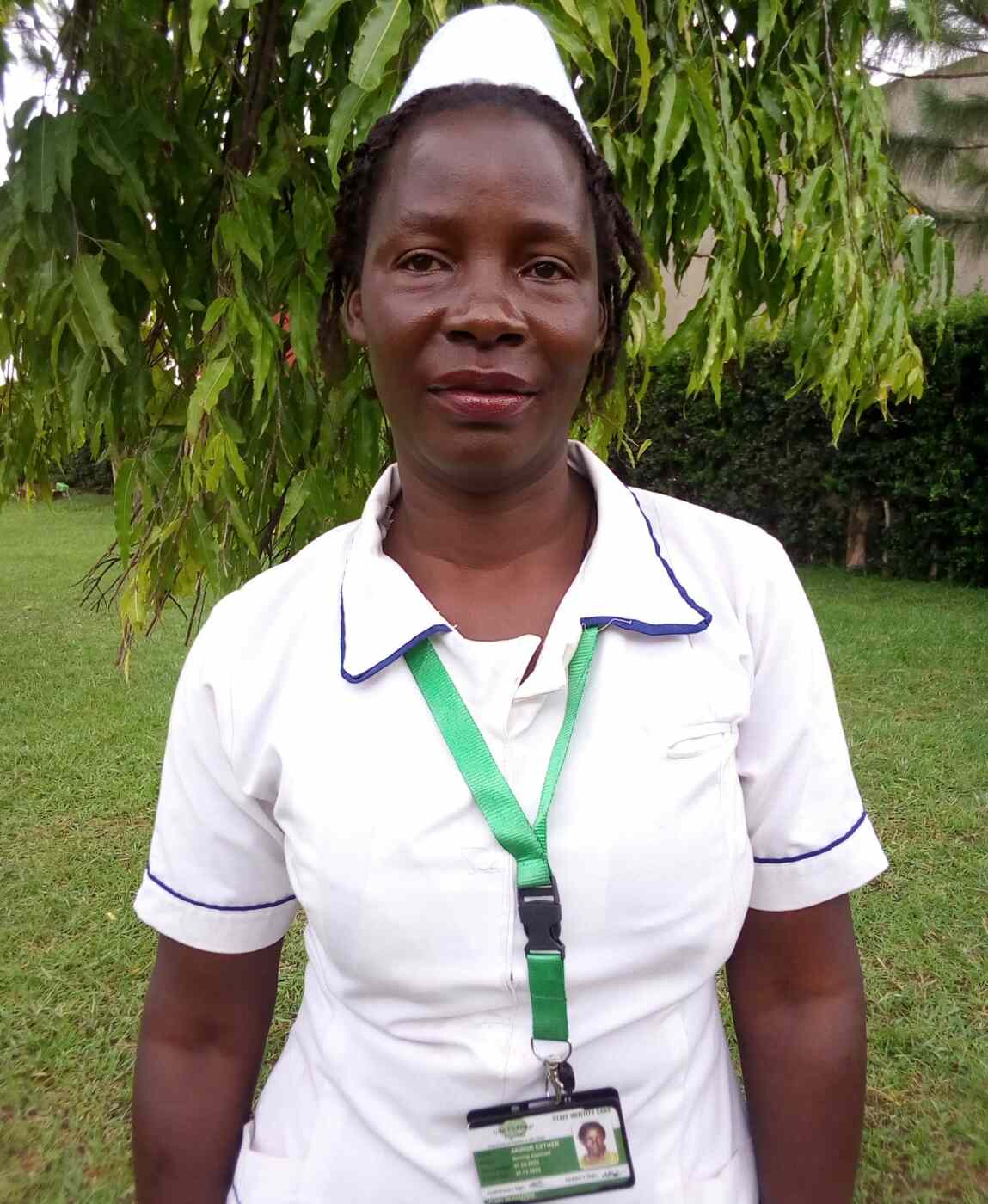 Nursing Assistant, St. John's Kayoro Health Center II (SJKHCII)
Esther Akiror
Akiror Esther joined Give Us Wings Uganda as a Nursing Assistant in 2014.
"I am passionate about my career because I desire to save lives! I am proud to be a staff of GUWU because it doesn't segregate.  I am a widow and because of GUWU my life has greatly changed. I have four children who I have been able to educate because of GUWU. Thank you GUWU."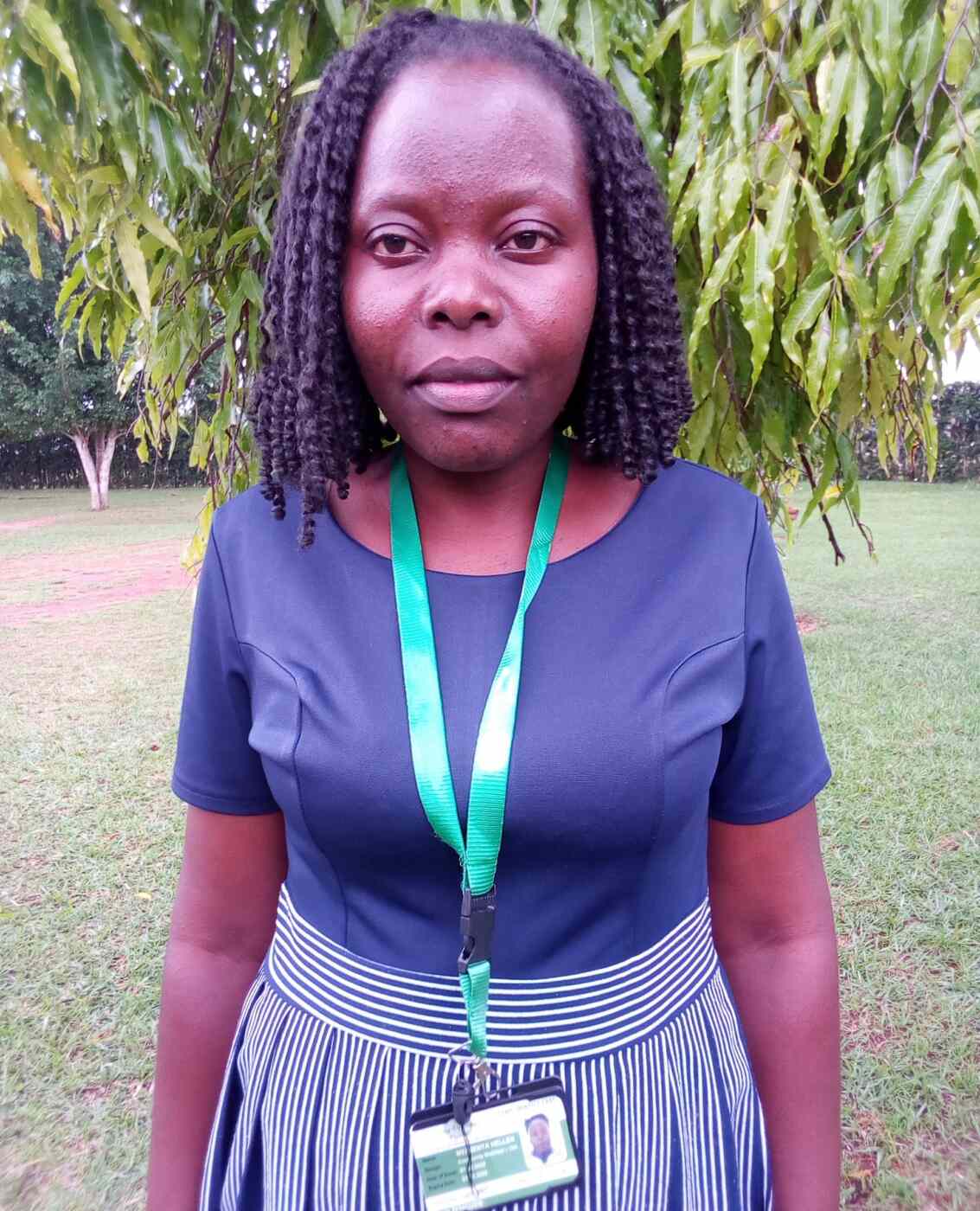 Community Health Insurance Focal Person
Hellen Nyasenya
Nyasenya Hellen holds a Bachelor's Degree in Procurement and Logistics Management and currently works as the Community Health Insurance (CHI) Focal Person.
"I am a self-starter and dedicated team player. I am inspired to be part of the Give Us Wings team to achieve the mission of encouraging and supporting people living in extreme poverty and transforming their lives to become self-empowered through quality education, health care, and economic growth."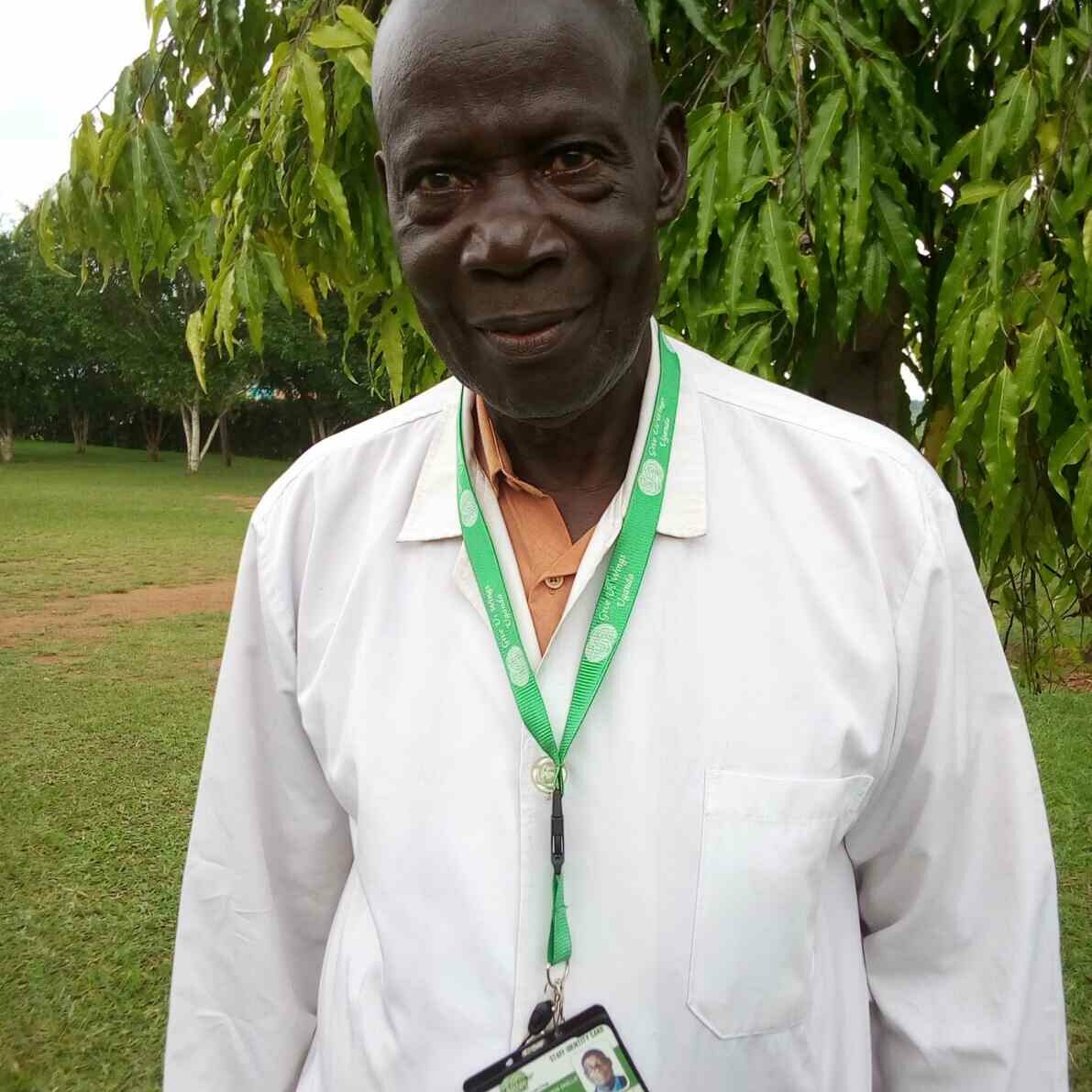 Laboratory Assistant, St. John's Kayoro Health Center II
Amos Odongtho
Okello Amos Odongtho, has been working with Give Us Wings Uganda as a Laboratory Assistant at St John's Kayoro Health Centre II since 2014.
"I thank Give Us Wings for providing a Health Centre in a rural place where pregnant mothers get access to the Health Centre easily without having difficulty with transportation. Give Us Wings also gives salary in time, even in the Covid-19 pandemic they never stopped."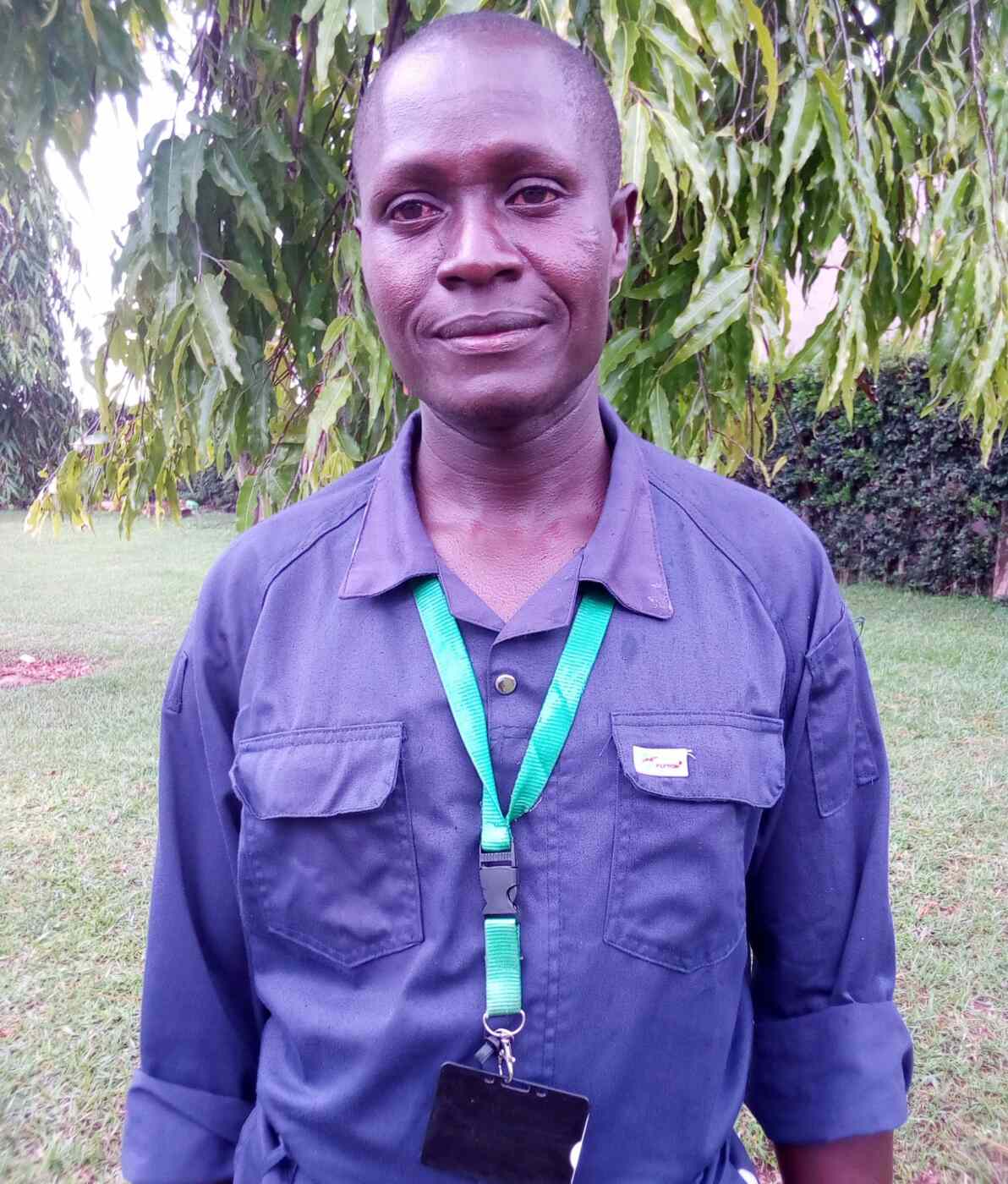 COVID-19 Focal Person & Compound Attendant, St. John's Kayoro Health Center II
Fred Ayet
Ayet Fred joined Give Us Wings Uganda in 2019.
"I am a professional who loves working with patients and colleagues about their health, both in patients and out patients. Working with Give Us Wings is highly motivating because the organization provides a working atmosphere that promotes inclusiveness and social equity for all its employees."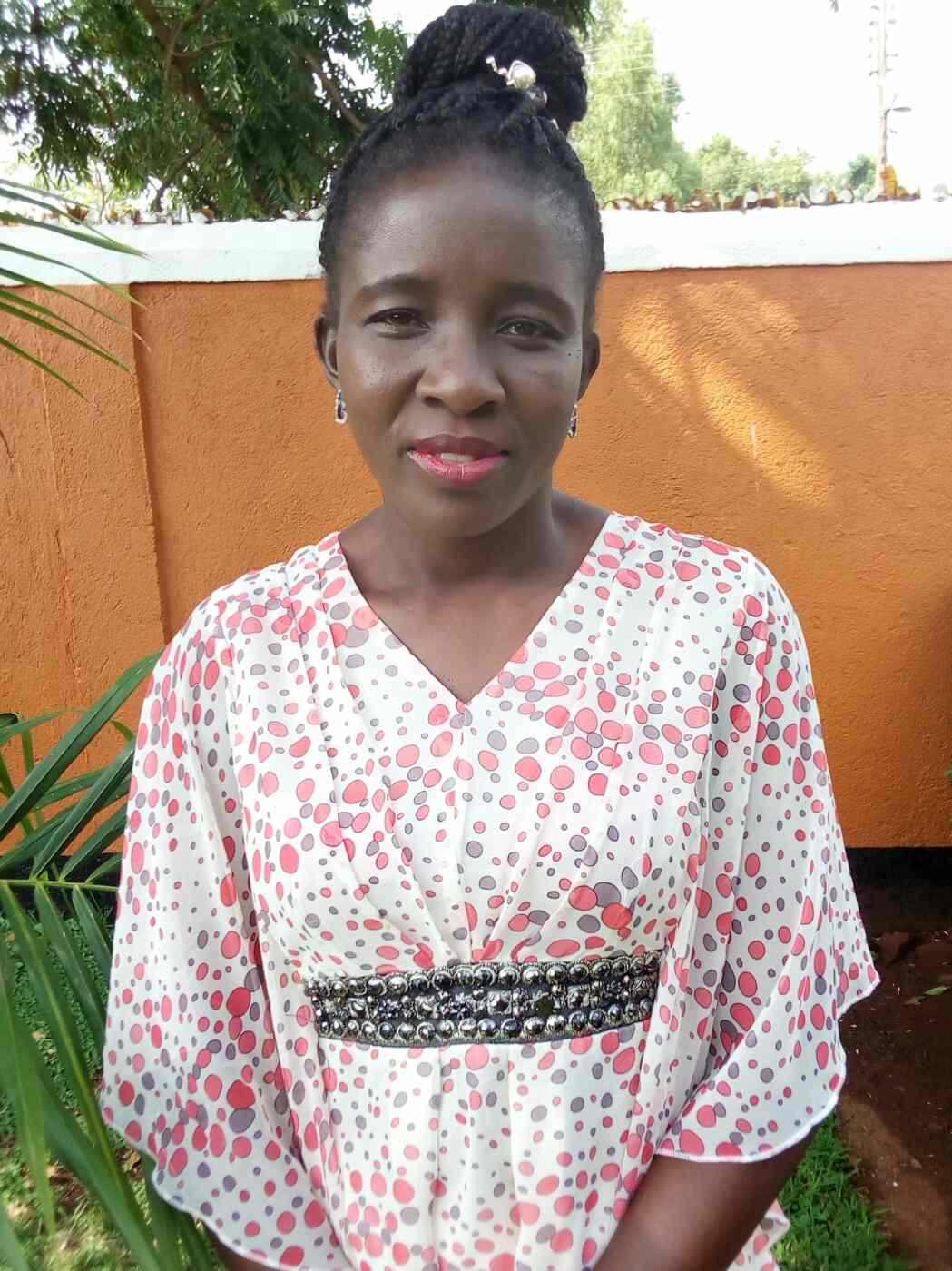 Administrative Assistant - Give Us Wings Uganda office (Secretariat)
Everlyne Tibwaga
Eunice has been involved with GUWU for several years.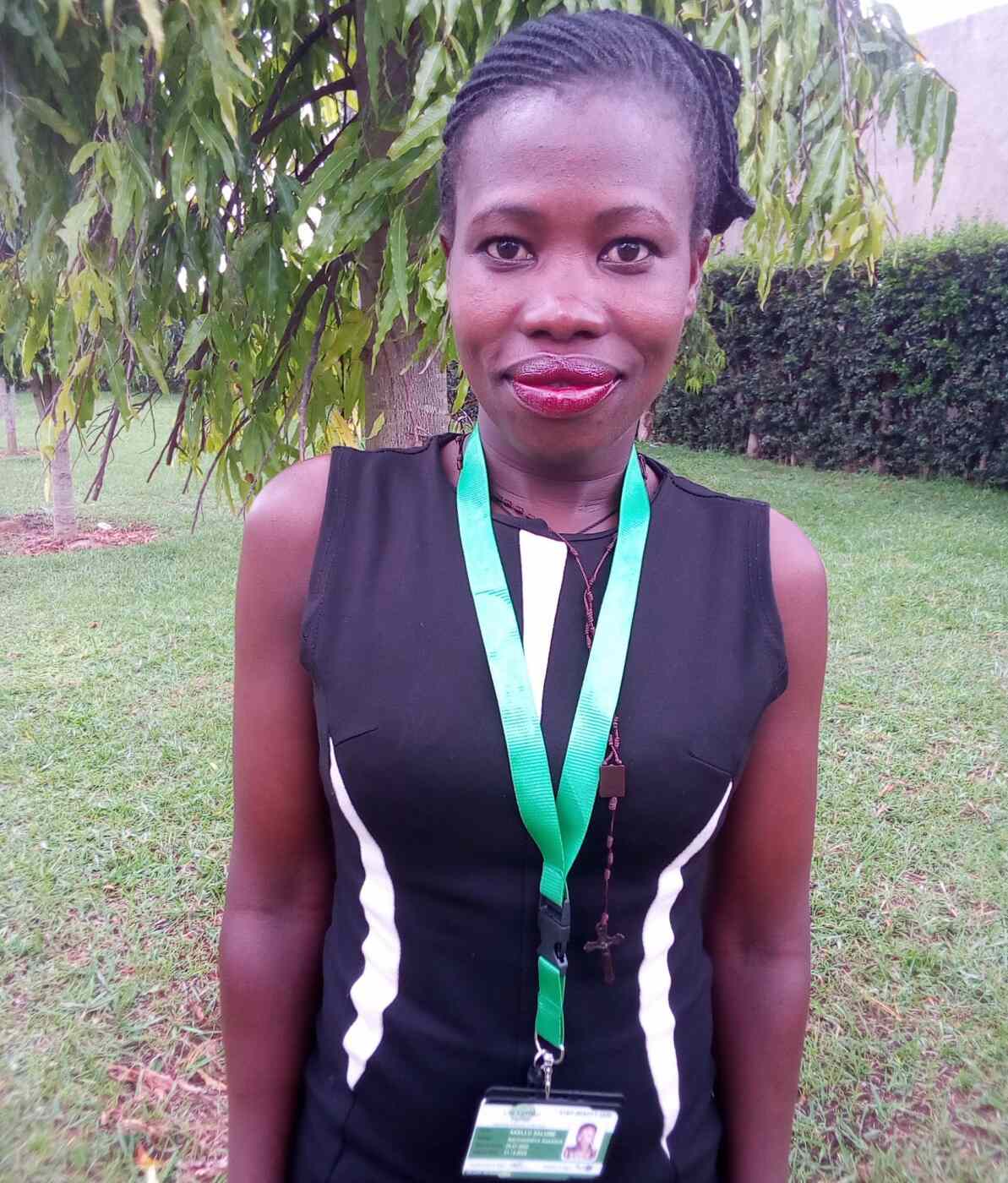 Administrative Assistant - St. John's Kayoro Health Center II
Salume Akello
Akello Salume holds a Bachelor's degree in Public Administration and Management. She started working for Give Us Wings in June 2022 as the Administrative Assistant at St John's Kayoro Health Centre II.
"I am so grateful for this position because I feel empowered to take charge of the welfare of the staff, community and clients at St Johns' Kayoro Health Centre II and it is a great opportunity to learn more about the health program. All in all, I am happy to exercise my professional life."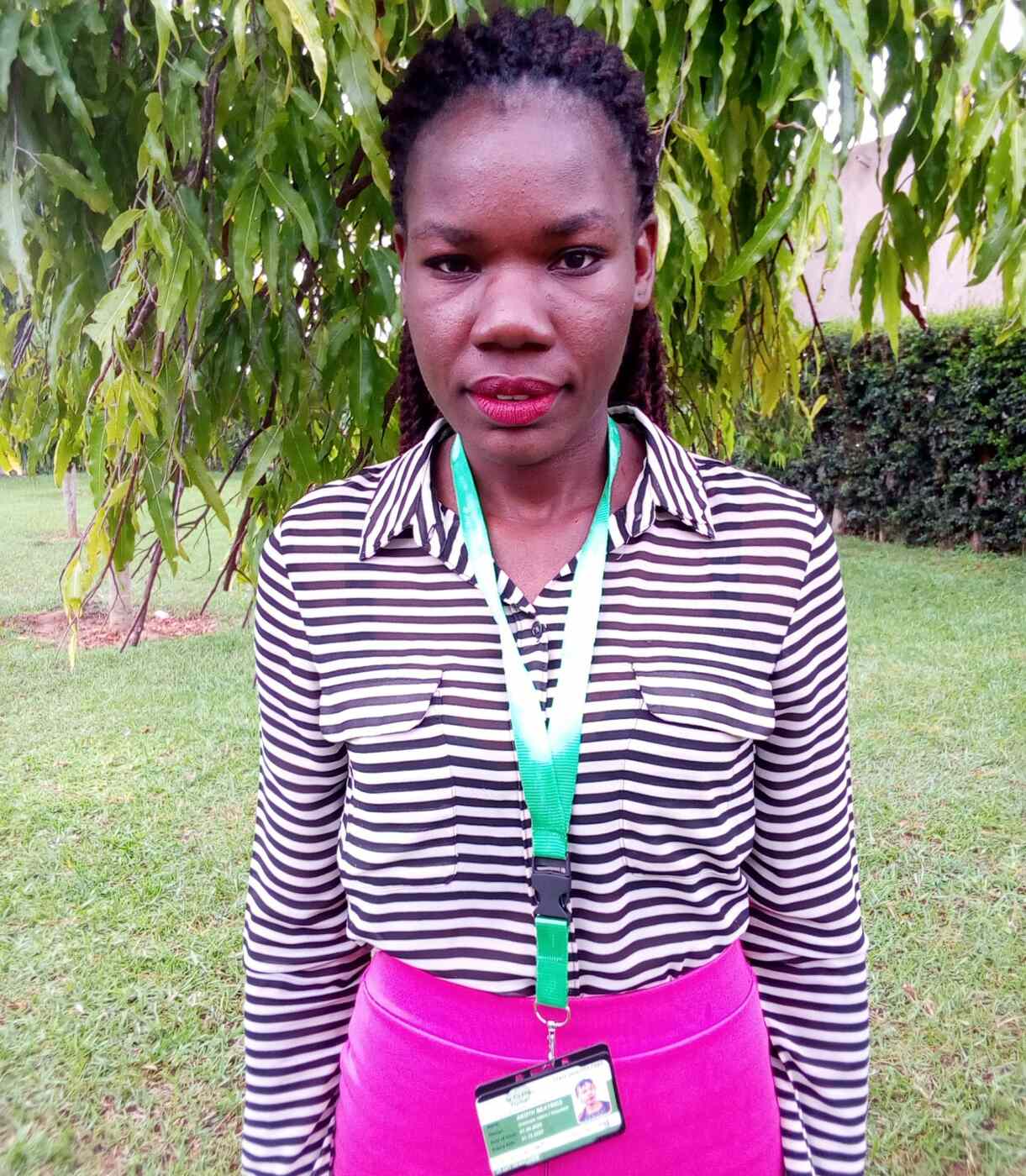 Graduate Intern/Volunteer
Akoth Beatrice
Akoth Beatrice joined Give Us Wings Uganda in March 2021 as a Graduate Intern/Volunteer at Give Us Wings Uganda. She holds a Bachelor's degree in Social Works and Social Administration and is currently acting as the Program Officer – Health at St John's Kayoro Health Centre II.
"I have passion of reaching out to vulnerable people in the local communities. I love promoting healthy living in communities because it is a foundation for any development to thrive. Give Us Wings Uganda has provided me with an opportunity to learn and appreciate various individual staffs' and communities' differences; by so doing I have continually built on my strengths and managed my weaknesses which motivates me to work with Give Us Wings Uganda."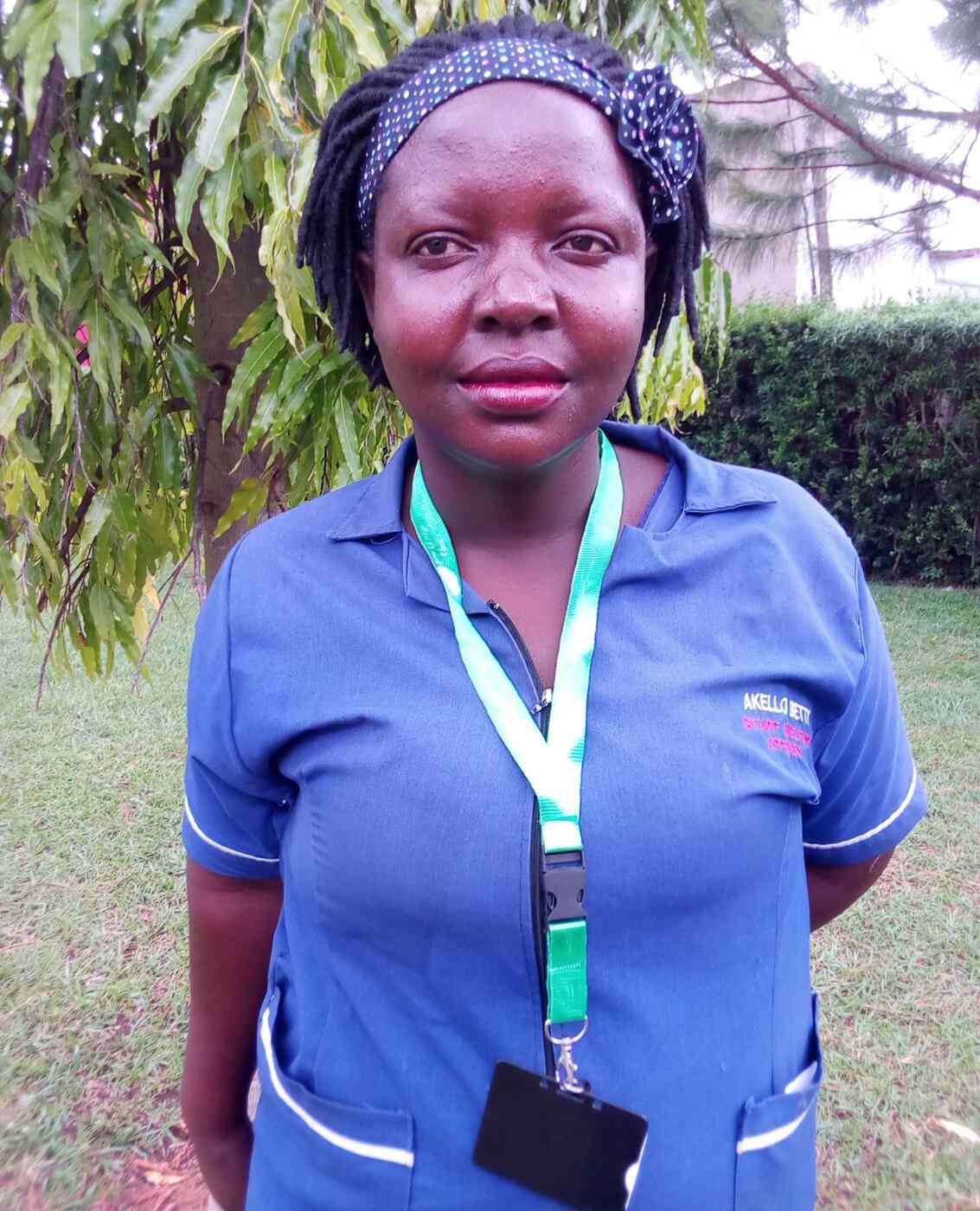 Staff Welfare Officer, John's Kayoro Health Center II (SJKHCII)
Betty Akello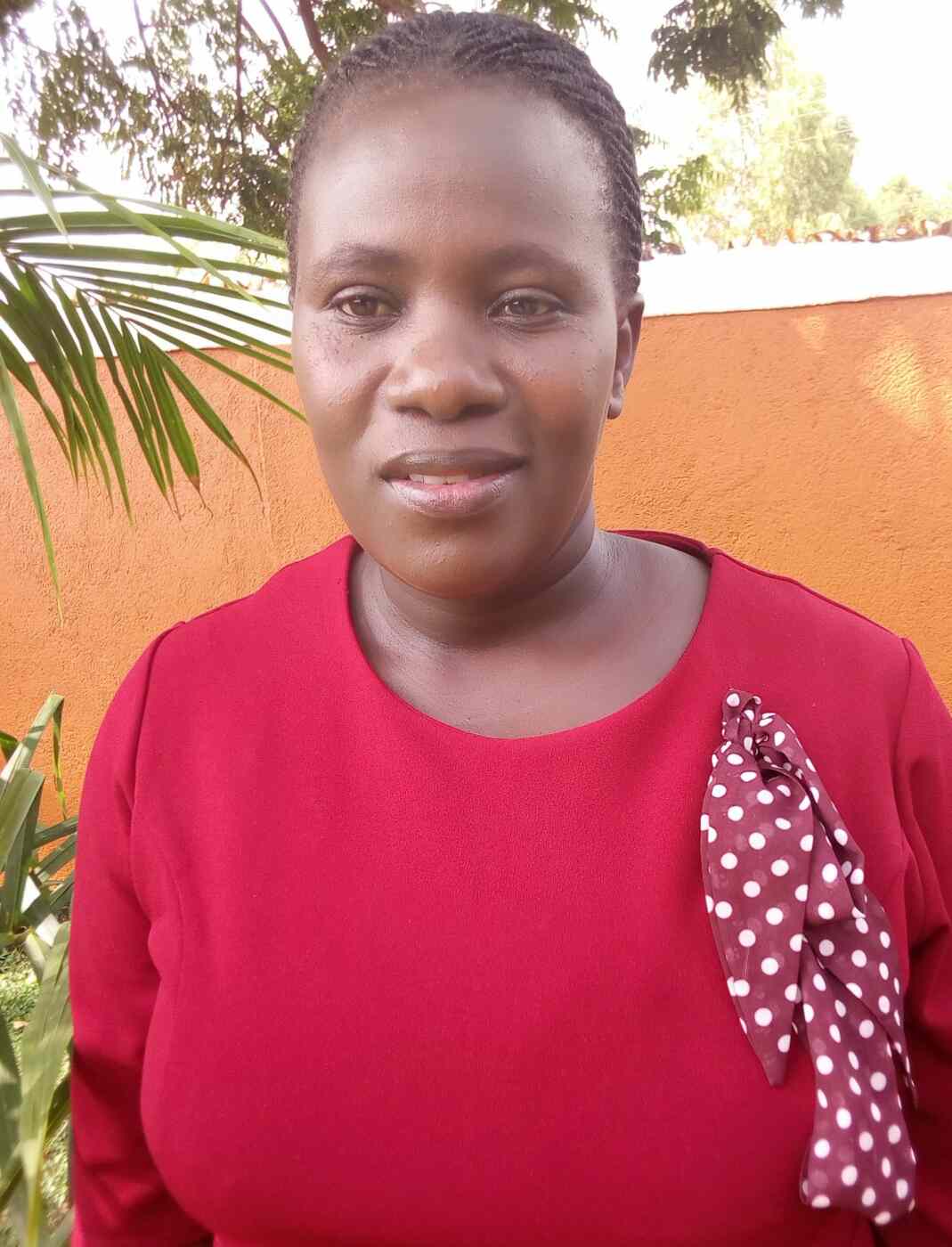 Staff Welfare Officer, Give Us Wings Uganda office (Secretariat)
Ruth Awor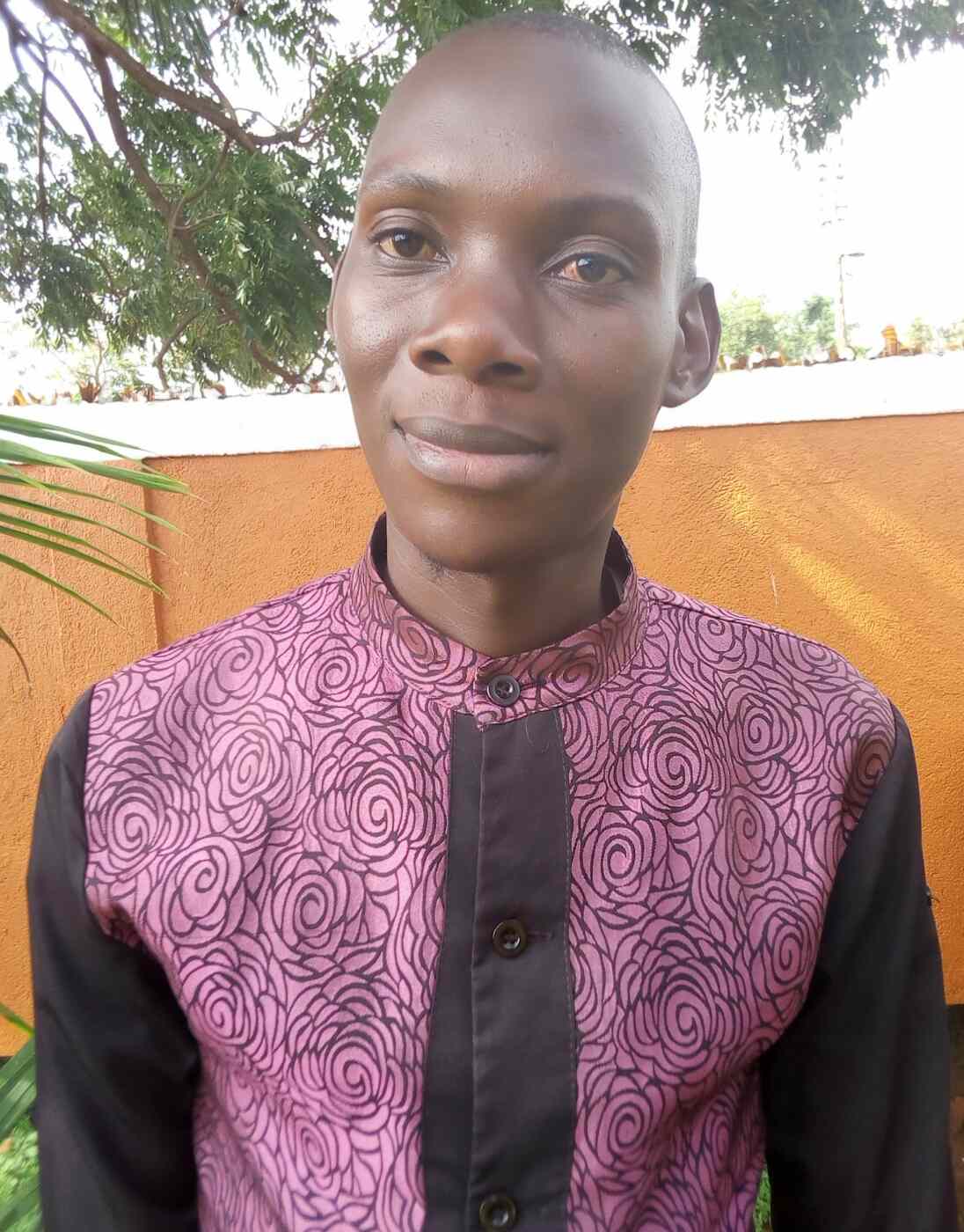 Give Us Wings Steering Committee
Give Us Wings Steering Committee members play a very important and active role in the success of the organization. They help to generate creative ideas and plan, and often participate in, fundraising events. They also help with community outreach and help to promote of the organization. Members of the Steering Committee are creative, active, committed volunteers who meet monthly (1st Thursday of every month from 6-8pm at the Give Us Wings office in Saint Paul or via Zoom).  Each meeting starts with detailed updates from Give Us Wings Uganda.
We always welcome new Steering Committee members. Please email director@giveuswings.org for more information!
Hannah Grunewald Noeldner
Mary Klauda
Kim Kokett
Jill Krasuski
Rachelle Kyle
Barbara Mahr
Ruth Pallow
Char Pehoski
Merrily Pehoski
Megan Rudnick