Jeremy Bikah
Administrative Fellow – Hennepin County Medical Center
Jeremy graduated from the University of Minnesota with a MPH in Epidemiology. He is a healthcare professional who has worked in the fields of clinical quality measures and risk adjustment of healthcare metrics for the MN Community measurement.  He is now completing a fellowship at Hennepin County Medical Center.
A native of the small African country of Gabon, Jeremy firmly believes that no population can prosper without good health and education. GUW's focus on these two key areas is what brought him to this organization. He hopes to contribute his analytic skills and cultural background to GUW's effort of improving health and education in the communities GUW serves in Kenya and Uganda.
---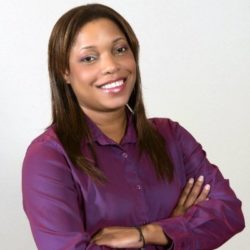 Anjie Flowers, Give Us Wings Board Chair
Deputy General Counsel -  Minneapolis Public Schools
Anjie currently works as the Deputy General Counsel at Minneapolis Public Schools. Prior to that she served as the Equality and Civil Rights Investigator and Assistant General Counsel at the District. She is also an adjunct professor of law at Mitchell Hamline School of Law where she teaches trial skills and advocacy. Anjie has worked in human resources, the legal field, and in the education sector for the majority of her career.  She has a breadth of experience in both the public and private sectors. Her prior Board service has always focused on helping others, education, and giving back to communities in need. Anjie is passionate about creating pathways for equitable education and economic sustainability for individuals and families.
Anjie was moved by the support systems and infrastructure that Gives Us Wings has put in place to support families.  Give Us Wings goes beyond giving a helping hand. Give Us Wings partners with families to provide access to healthcare and education and provides tools to achieve economic sustainability. It allows others to pay it forward.  Anjie has a B.A. in English, M.A. in Organizational Management and Human Resources, and a Juris Doctor degree. Anjie joined the Board of Directors in 2018, and was appointed Board Chair in 2020. She looks forward to serving others through Give Us Wings.
---
Justin Gervais
Financial Advisor - RBC Wealth Management
I look forward to working with a team of professionals that are dedicated to carrying out a mission as noble as that of Give Us Wings International. I am proud to be the third generation of my family that is involved in furthering the mission of this wonderful organization. I graduated St. John's University in 2009 and have been in Financial Services ever since. For the better part of the last decade I have been a Financial Advisor with RBC Wealth Management where I assist families and businesses with financial planning and investment management. One of the many ways I hope to use this knowledge would be to help donors maximize their giving through the proper selection of gifting strategies and/or asset selection. I have a long history of being a part of team and/or coaching athletics and truly enjoy being a part of something larger than myself and working towards and achieving a common goal. I look forward to applying my skill sets in any way that would benefit and progress the Give Us Wings mission.
---
Janet Johanson
President & COO - BevSource
I am an entrepreneur who started BevSource (formally PSI) in 2002.  Our company supports beverage entrepreneurs by mastering their operations – primarily we work with our clients to take their product from concept to delivery with services including formulation, compliance, contract manufacturer selection, supply chain management, and bookkeeping services.  In 2015, we were $48 million in sales and 28 employees.  In addition to helping beverage dreams come true, my husband and I are real estate investors and currently own 3 retail centers and several single family homes.  We live in White Bear Lake and have two young daughters.  In addition to my passion for Give Us Wings, I have a strong passion for teaching children financial literacy and dedicate time to Junior Achievement.
---
Jennifer Kinkead, Give Us Wings Board Secretary
Owner, JELLA World Artist Collections
I have been involved with Give Us Wings for the past 13 years.  Initially my involvement focused on my sponsorship of a child, Joseph.  Through this sponsorship my understanding of life in Africa grew and I saw the opportunity to bring about positive change through the methods that Give Us Wings employs.  I joined the Steering Committee 11 years ago and have traveled to Africa 3 times over the past 5 years.  With each visit I have been astounded by the improvements in the lives of our partners in Kenya and Uganda.  I am also inspired by the willingness of our African partners to embrace new ideas and their desire for knowledge.  I started my business, JELLA World Artist Collections, in 2012 after traveling to Africa twice. I have found that learning about people through their artwork is very interesting and informative.  I now travel to Asia, Africa and Europe seeking art that reflects the culture of its origin.  I bring those pieces back to the US where they are sold in galleries and shops.  I am honored to have the opportunity to serve on the Give Us Wings Board and look forward to every opportunity to invite others to be involved in this amazing organization.
---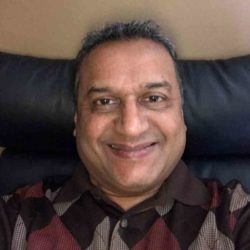 Sam Mani, Give Us Wings Board Treasurer
I am a long-term Finance Executive.  I have worked in the corporate world for several years in various capacities. I hold a professional designation in accounting (CPA, CGA – Ontario, Canada) and a Master's degree in Business Administration (MBA – Wilfred Laurier University, Canada).  I am also a Certified Network Administrator. I have worked in North America (Toronto, Canada and Minnesota, USA) for more than 25 years.
I am planning to spend a good portion of my time giving back to the community, utilizing my experience and skill sets. I was fascinated to learn about Give Us Wings and the tangible improvements that this organization is making on people's lives. I am particularly attracted to this organization because of my affinity towards East Africa, since I lived and worked in Tanzania for some time. Having lived in 4 different countries and 3 different continents, I have come to appreciate humanity and admire its values.  I am honored to serve on the Board of Give Us Wings and I look forward to contributing for its growth.
---
Cassidy Meeks
Cassidy first traveled to Uganda and Kenya as a Give Us Wings volunteer in 2008. That trip opened her eyes to the hardships and triumphs of those living in the communities served by Give Us Wings and she has been an advocate for their model of deep listening and community empowerment ever since.  For six years, she was an active member of the Steering Committee and joined the board two years ago. Cassidy has expertise in learning and development and the food industry, having spent nearly 11 years of her career at General Mills. Cassidy has the heart of a teacher and is passionate about youth, and recently changed her career focus to leading the Youth & Family Ministry at her spiritual community. She continues to facilitate training and develop curriculum for both adults and youth. She is committed to working to equalize opportunity differences around the world, and looks forward to supporting the continued expansion of Give Us Wings' work in the years to come.
---
Anita Namanya
Global Mobility Senior Manager - The Boston Consulting Group (BCG)
Anita Namanya works for the Boston Consulting Group on their Global Mobility team. She joined BCG as a Consultant in the Minneapolis office and has since transitioned into regional and global roles. Prior to joining the firm, she completed her MBA at the Wharton School with a focus on Operations and Strategic Management. She was born and raised in Uganda where she completed a Bachelors degree in Electrical Engineering before working as a Customer Solutions Manager for Ericsson International.
Give Us Wings focuses on finding sustainable, self-driven, self-sufficient solutions to recurring problems, which is what attracted Anita to join the board. Additionally, because of her own background, she believes that lives can be radically transformed in a matter of one or two generations. She is a great believer in Give Us Wings' Family to Family program as a viable vehicle for this transformation.
---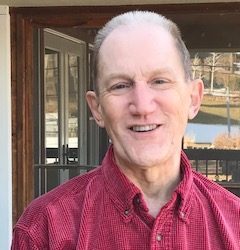 Bill Norman
I am retired from working many years as the accountant for the Biostatistics Department at the University of Minnesota. I currently volunteer three mornings a week as a tutor for 4th grade students that need help with math and English. My first experience with Give Us Wings was in 2016, when my wife Emilie and I, along with our adult children traveled to Uganda to see firsthand what Give Us Wings is accomplishing and to offer our help and support. We were all impressed with the myriad of successful programs and the philosophy of self-sufficiency felt empowering to us all. I was asked to join the Board that fall and have enjoyed being a part of this program to help the people of Uganda lift themselves up to live more comfortable and fulfilling lives.
---