Give Us Wings, in collaboration with community groups, built and operates two clinics. One is in rural Uganda, St. John's Kayoro Health Center II. The other is in rural Kenya, the Nyaoga Community Dispensary.  These clinics provide affordable, quality health care to thousands of people each year.
ST. JOHN'S KAYORO HEALTH CENTER II, UGANDA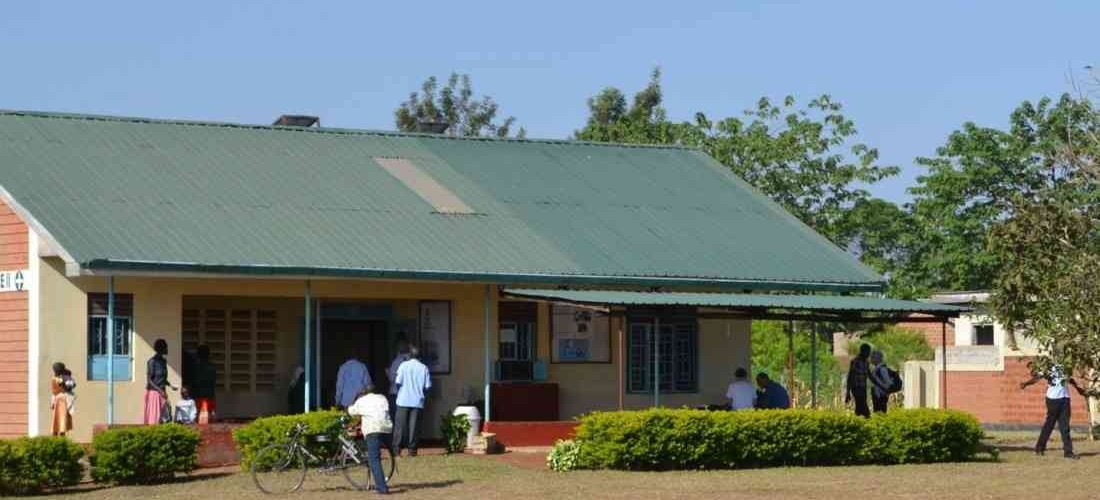 The hard-working people of Kayoro, Uganda did not have access to a clinic. People were frequently ill with a variety of diseases. However, they seldom received treatment because they could not afford bus fare to the hospital several miles away. People suffering from malaria could not access treatment, pregnant mothers did not receive prenatal care and when their babies were born there was no place to take them for well-baby checks and immunizations.
Several community-based organizations in Kayoro, with which Give Us Wings partners, requested that Give Us Wings assist them in having a clinic built in their community. Give Us Wings partnered with St. John the Evangelist Episcopal Church in St. Paul, Minnesota, to raise the funds to build a clinic. The St. John's Kayoro Health Center II opened its doors in 2011.  Today, clinic staff provide hundreds of medical services to the community, including emergency care, prenatal care, immunizations, treatment for common diseases, such at malaria, diabetes and cervical cancer, to name just a few.
Clinic staff and Village Health workers trained by the staff bring basic health care to other rural areas that do not have access to a clinic. At health care outreaches,  clinic staff offer services such as HIV/AIDS testing, family planning counseling, and Hepatitis B vaccinations, thereby expanding the impact of the clinic.
The health of the community is improving, but many more medical services are desperately needed. The community has requested that the clinic be expanded to include a maternity ward to protect the health of new mothers and their babies. They have also expressed an interest in starting a child nutrition center to educate the community on the importance of nutritious foods and healthy lifestyles. This area of Uganda has a very high prevalence of sickle cell anemia. The clinic staff hopes to establish a Sickle Cell Anemia practice. They will screen people and identify those with the condition, provide treatment, and teach them how to manage their disease in order to improve their life expectancy.
There is much work to be done in Kayoro and the team at the St. John's Kayoro Health Center is ready to tackle the challenge of improving the health of the entire community. They need your help to expand and improve the medical services they provide to thousands of people each year.
NYAOGA COMMUNITY DISPENSARY, KENYA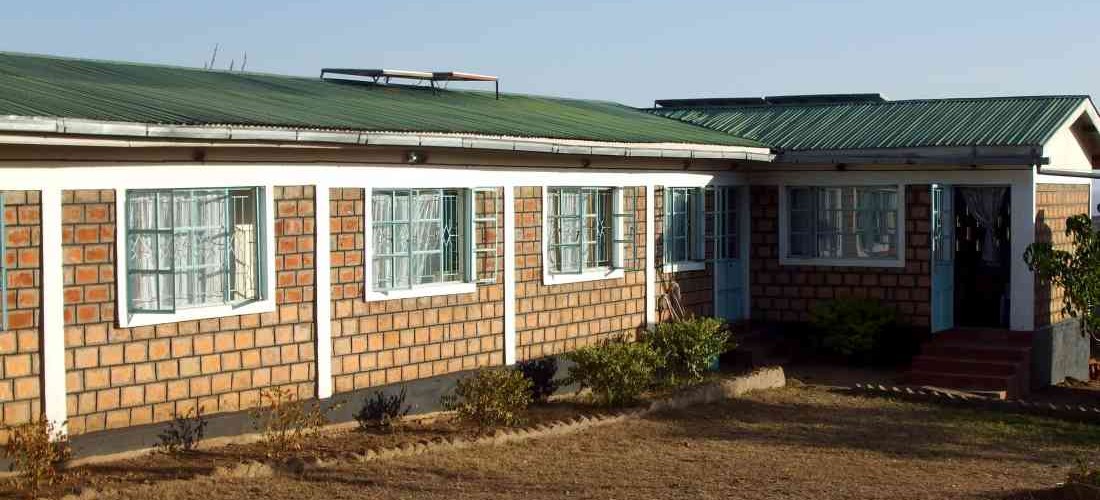 When Give Us Wings arrived in Nyaoga, Kenya, in 1999, the people living in the community did not have access to health care. People suffered from a variety of diseases and conditions, including malaria, HIV/AIDs, typhoid, worms, skin diseases, eye diseases and many other horrible, but treatable conditions. Give Us Wings staff met with the members of community-based groups in the villages and discussed with them how best to improve the health of their community. Group members concluded that they needed a local clinic that would provide affordable, quality health care.
Today, as you walk down the dirt road leading to Nyaoga, Kenya, which sits on the shores of  Lake Victoria, you meet people working hard every day to improve their lives. You might notice that their bare feet are severely cracked and callused. If you enter one of the mud homes, you might see a woman stirring a large pot of ugali (corn meal and water), her family's one meal for the day. You might see kerosene lamps in a few of the homes, and maybe one or two pit latrines. Some of the children you meet are attending school, but many more can't afford the school fees, uniforms and books. You might meet people who have enough strength to work in the fields all day or who have a small business.
If you take time to visit with the people you meet, they will share with you their hopes of rebuilding their village. Some will be able to describe their agricultural and business endeavors, the improved health of their family members, and the educational opportunities around them. They will show you the medical clinic, the school for young women and clean water project which they built with the help of Give Us Wings. These are huge milestones and life-saving projects only made possible thanks to years of involvement with Give Us Wings and the strength and courage of the people themselves.
The people in Nyaoga, Kenya simply want to feed their families, educate their children and continue to improve the health of their community.
YOU CAN HELP GIVE US WINGS CONTINUE TO IMPROVE THE HEALTH OF THESE COMMUNITIES
The health of the people living near these two clinics has improved dramatically since the clinics opened their doors. But there is much more to be done. Clinic staff continue to work to reduce the occurrence of preventable diseases and treat life-threatening conditions. Through partnerships with other NGOs and government agencies, clinic staff are able to provide counseling to people who are HIV positive and give them the ARVs (antiretrovirals) that help them to survive. Clinic staff provide family planning services, diabetes screening and management, and many other services never before available to the people in the surrounding communities.
We need your help and financial support to enable the St. John's Kayoro Health Center II and the Nyaoga  Community Dispensary to continue their life-saving work. You can make it possible for them to expand medical services and increase the number of communities they serve. Your support makes it possible for us to bring quality health care to thousands of people each year.