NYAOGA COMMUNITY DISPENSARY, KENYA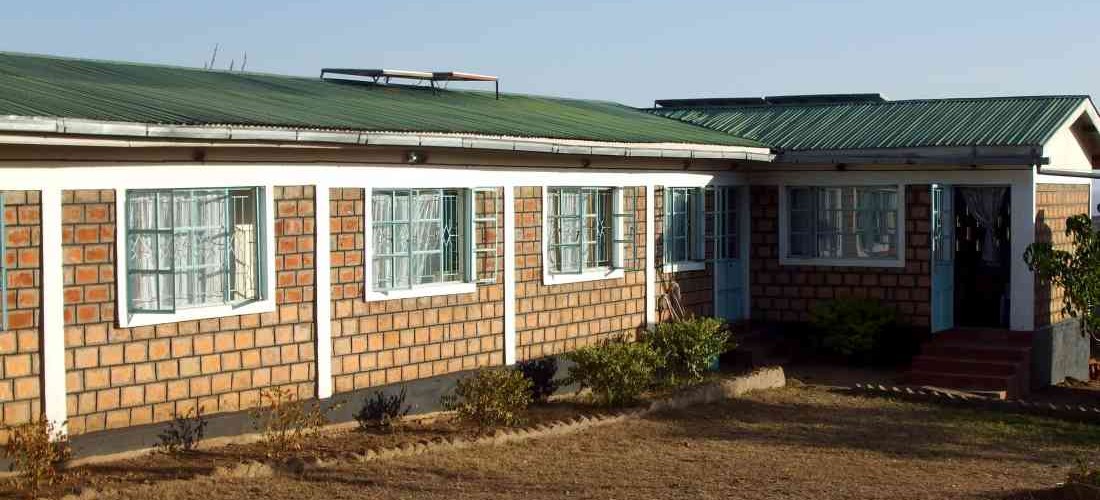 When Give Us Wings arrived in Nyaoga, Kenya, in 1999, the people living in the community did not have access to health care. People suffered from a variety of diseases and conditions, including malaria, HIV/AIDs, typhoid, worms, skin diseases, eye diseases and many other horrible, but treatable conditions. Give Us Wings staff met with the members of community-based groups in the villages and discussed with them how best to improve the health of their community. Group members concluded that they needed a local clinic that would provide affordable, quality health care.
Today, as you walk down the dirt road leading to Nyaoga, Kenya, which sits on the shores of  Lake Victoria, you meet people working hard every day to improve their lives. You might notice that their bare feet are severely cracked and callused. If you enter one of the mud homes, you might see a woman stirring a large pot of ugali (corn meal and water), her family's one meal for the day. You might see kerosene lamps in a few of the homes, and maybe one or two pit latrines. Some of the children you meet are attending school, but many more can't afford the school fees, uniforms and books. You might meet people who have enough strength to work in the fields all day or who have a small business.
If you take time to visit with the people you meet, they will share with you their hopes of rebuilding their village. Some will be able to describe their agricultural and business endeavors, the improved health of their family members, and the educational opportunities around them. They will show you the medical clinic, the school for young women and clean water project which they built with the help of Give Us Wings. These are huge milestones and life-saving projects only made possible thanks to years of involvement with Give Us Wings and the strength and courage of the people themselves.
The people in Nyaoga, Kenya simply want to feed their families, educate their children and continue to improve the health of their community.