Judith is married and has 5 children. For years, she and her husband tried desperately to provide for their family through subsistence farming. Then, in April of 2014, Judith enrolled in Give Us Wings' Building Business for Family Sustainability (BBFS) program. She received training in business management, savings and record-keeping. With the help of grants, loans and mentoring from Give Us Wings, Judith started a small business selling corn flour and millet grains. In the past 12 months she has increased her stock of grain from two bags of flour to 10 bags. She is now earning a profit of $33 dollars a week! Judith proudly reported to us,
"Now I have been able to pay school fees for my children, I have been able to pay for medical care when they are sick and I have been able to provide food for my family. I have accomplished all this through my hard work and the help of the Building Businesses program. Thank you."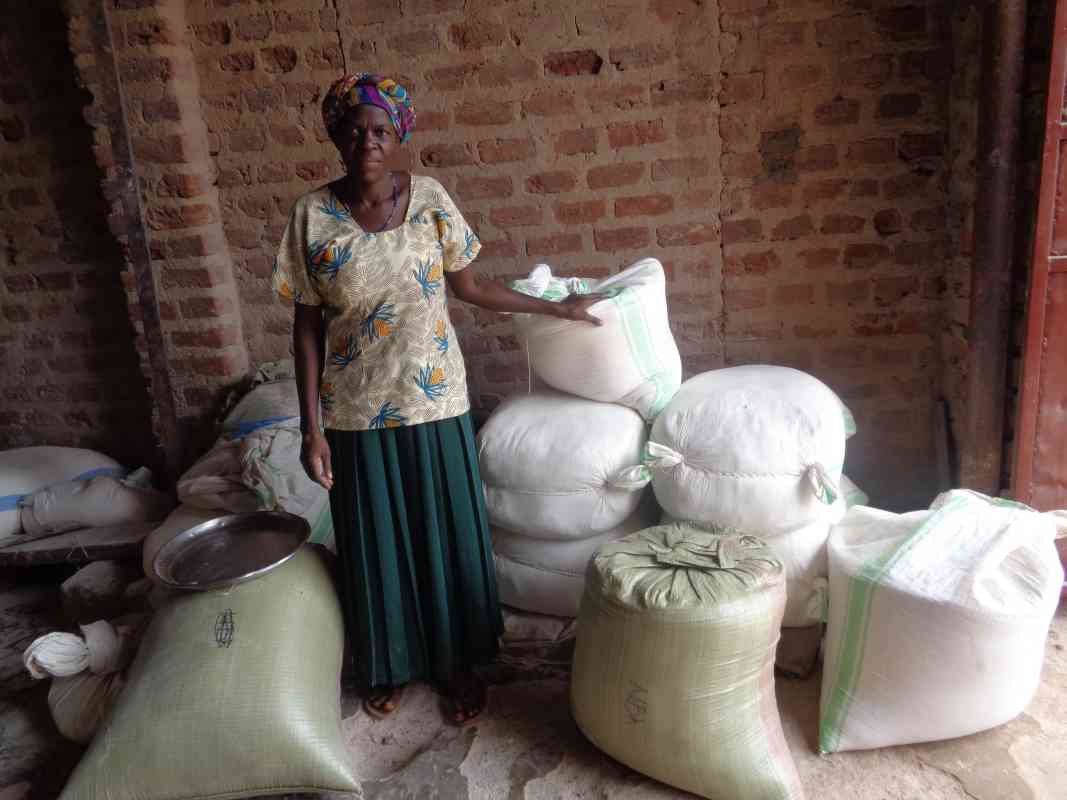 ALONE AND HOPELESS
When Give Us Wings first met Judith and the other members of the Hera Women's Group 16 years ago, they were living in squalid conditions, sleeping on the damp, dirt floors of small rented rooms.  The mothers watched sadly as their children scrounged the streets for scraps of food. These women had been forced to flee from their homes in northern Uganda because of war and famine. Most women's husbands had died or had abandoned them.
With nowhere to turn for help, they banded together to help each other. They formed the Hera Women's Group ("Hera" means love). Give Us Wings has helped these women in numerous ways over the years; we have provided literacy and vocational training for the women, training to prevent domestic violence, health care, and they have enrolled in the Give Us Wings' Building Businesses for Family Sustainability business training and micro-loan program.
Every year the women's lives get a little better as they grow their businesses and are better able to feed and support their families and send their kids to school. They still dream of saving enough money to build their own homes. With their determination and hard work and assistance from Give Us Wings hopefully their dreams will become reality one day!