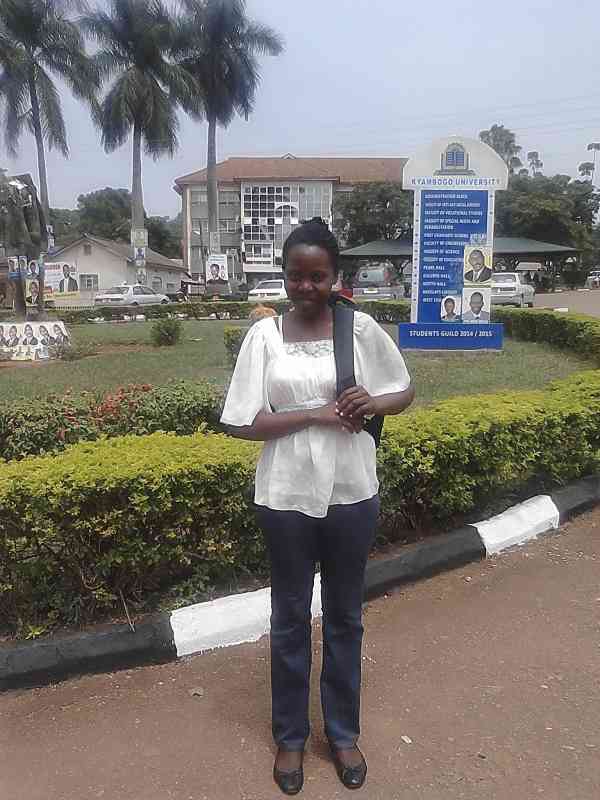 Give Us Wings' focuses much of our work on educating girls and young women. The rural areas of Kenya and Uganda have been decimated by the AIDs epidemic. Thousands of men and women have died from the disease leaving hundreds of thousands of orphans. Many families generously adopted orphans.
Many families generously adopted orphans, but they were not able to scrape together enough money to send them to school. But these young children desperately want to go to school and they know that their future success depends on them getting an education.
With the support of our generous donors, Give Us Wings worked with the families helping them support themselves and the children they had rescued. We provided organic farming training, small business loans, and access to health care to the families.
One of the orphans, Hellen, attended a Give Us Wings community meeting in 1999. She listened patiently as Give Us Wings staff described the family assistance program. She cautiously raised her small hand and softly asked, "But what about me? My mom and dad are both dead and I am taking care of my little brother. How can I get an education?" Hellen was only 9 years old.
With help from our donors, Give Us Wings established a scholarship fund for orphaned children. Hellen and hundreds of other children were able to attend school. Hellen, an academically gifted and hard-working young woman, showed great promise and determination to succeed.
She was accepted into University in 2013 and Give Us Wings found a family to sponsor her education. Hellen will graduate with a Bachelor's degree in Business Administration in June of 2016! She will be able to get a good job, continue helping her siblings and one day be able to support her own family. Hellen's life is filled with promise because of Give Us Wings assistance and her own hard-work and determination.