They have watched their husbands and daughters die from AIDS, and now they find themselves getting tested only to discover their worst nightmare is true. They are HIV positive. In a community where the stigma around HIV/AIDS is wrought with disgrace, this group finds strength in each other.
"I thought I had lost everything, but since coming into this group I have others to help me and I want to live positively for my children. I am happy because I am rebuilding my hope after I have learned that I can stay alive with HIV," Doris Achieng Ayawo, Member of Women Living Positively.
Zipporah, 56, was only able to go to school through grade 4, but you wouldn't guess that upon meeting her and hearing her accomplishments. She is the founder and chairperson of the Nyaoga Women's Group and because she saw a need and had a bit of training in HIV awareness, she started an HIV/AIDS support group in Nyaoga. She is not HIV positive herself, but many of her friends are, so she brought them together. Her efforts are beginning to lessen the stigma of HIV/AIDS in Nyaoga.
"I want to ask the people in the USA to keep assisting those of us who are HIV+, as transport to pick up our ARVs cost two weeks pay. To educate my children, I need those drugs so I can stay healthy and strong." -Phoebe Aoko Ayalo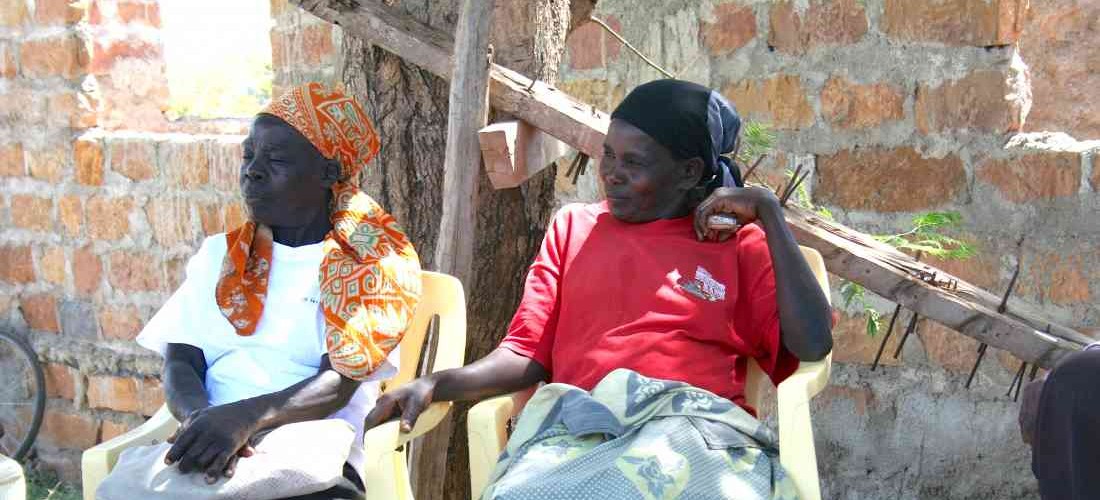 "The most difficult moment in my life is when I found out I was HIV+," Pheobe said. "I wondered what would happen to my children if I wasn't here to pay their school fees."
ARVs are the drugs needed to help people who are HIV positive, but without proper nutrition the drugs are rendered useless. This is one of the biggest challenges facing the members of the Women Living Positively group. But they now have what they were once lacking hope. Through counseling they have learned that being HIV+ does not necessarily mean a death sentence. They are determined to provide for their children, and want to remain healthy for them. The support they give each other is immeasurable, the encouragement and financial support from GUW adds to the success of this strong group.