Rose was beloved—by every one of her fellow members of the Katonda Mbera group in Tororo, Uganda and by all of the Give Us Wings volunteers who had the privilege of meeting her. Her kindness, generosity and gentleness radiated from her as easily as her sweet smile.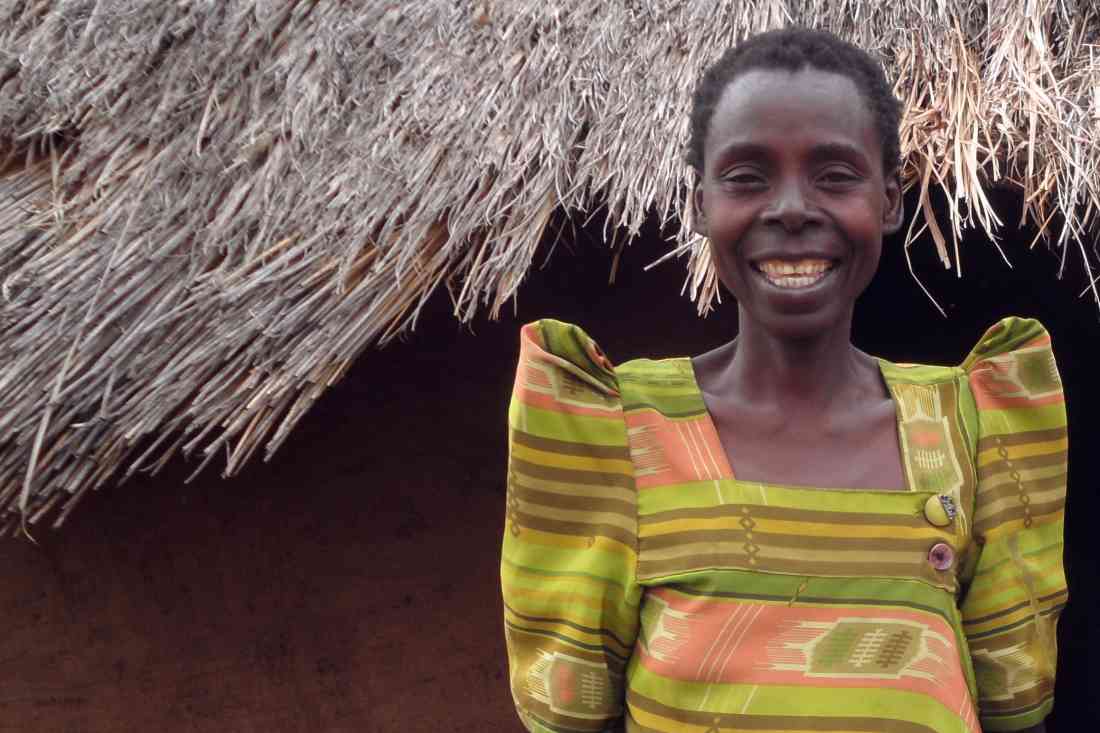 Courage came from a place deep inside Rose. She knew it's a matter of survival. Her very serious heart condition meant that she had to carry on with her daily tasks with little breath, but she never complained. On any given day Rose, a single mother who cared for children and elders, could be found winnowing maize, milking her family's cow, pounding nuts by hand, hauling water, and tending the garden. She did everything she possibly could do to take care of her family.
Rose was so very grateful for the support Give Us Wings had shown her. She had eagerly participated in Give Us Wings-funded organic farming training, thus increasing the yields of healthy food in her garden that nourished her family. Give Us Wings had also helped her with hospital costs and gotten her to some better doctors who were able to lessen the impact of the heart condition. She was determined to keep learning and working.
 Sadly, Rose passed away in October 2017.